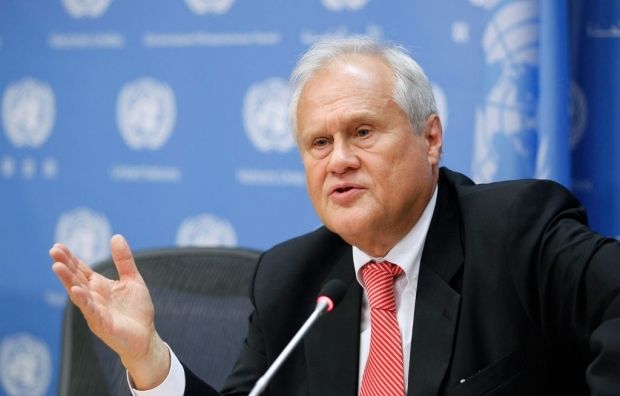 unmultimedia.org
Sajdik expressed hope there will not be an even, 25 on 25, swap, but there will be a smaller number of prisoners from the certain regions of Donetsk and Luhansk regions than from the Ukrainian side.
As UNIAN reported earlier, a meeting was held in Minsk on Wednesday of a political subgroup of the Tripartite Liaison Group.
Read alsoDetails of Gryzlov's visit to Kyiv revealedUkraine was represented by the ex-president, Leonid Kuchma, while Russia – by ex-Duma Speaker Boris Gryzlov, who was appointed plenipotentiary representative of the Russian Federation in December last year.