Gryzlov reveals his role in Contact Group
Newly-appointed Russian representative to the Tripartite Liaison Group Boris Gryzlov has explained his participation in the Minsk talks by the Russian leadership's task to "expand the horizons seeking for compromise and effective solutions."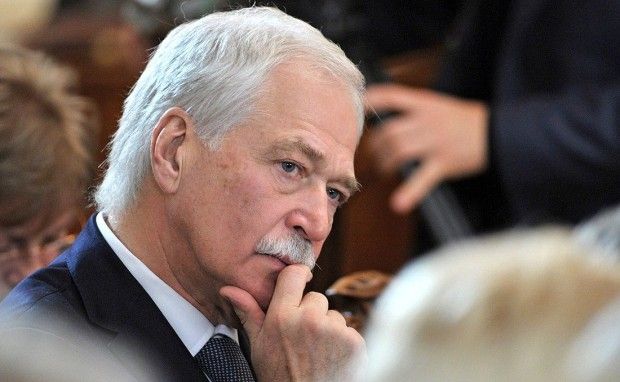 kremlin.ru
"We do not consider the current situation as a dead end. There are many ways and breakthrough options. My task is to clarify this to the participants in the process," Gryzlov said in an interview with the Russian newspaper Kommersant.
"There are forces interested that the situation be at an impasse. Even worse is that some want to avoid responsible actions for the implementation of the Minsk agreements, and that's why it is beneficial to present the situation as a stalemate. But I have no doubt that we are now able to move forward significantly in the implementation of the Minsk agreements. My meetings in Kyiv and Minsk only confirm this," he said.
Read alsoDetails of Gryzlov's visit to Kyiv revealedHe also added that there was no alternative to the Minsk agreements.
"When it became clear that the provisions of the agreements would not be fulfilled in 2015, it was decided to extend the Minsk format into 2016. The Russian Federation adheres to the positions and measures, which were laid on February 12, 2015 in Minsk, we have no reason to talk about any other agreements," Gryzlov said.
If you see a spelling error on our site, select it and press Ctrl+Enter