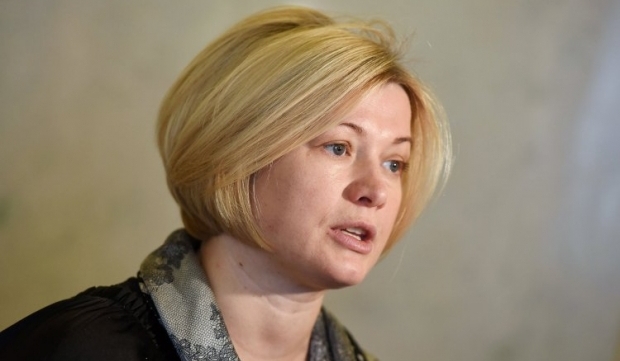 Gerashchenko commented on Gryzlov's statements / Photo from UNIAN
The Ukrainian official noted that the representative of the Russian Federation to the Contact Group has publicly repeated all the mantras of Russian President Vladimir Putin about "two parties to the conflict - Kyiv and Donetsk"; for some reason saw violations of the silence regime only  by the Armed Forces of Ukraine and volunteer battalions," although the OSCE has been recording ceasefire violations on the part of the pro-Russian militants on a daily basis.
Gerashchenko is outraged at Gryzlov saying that Kyiv does not agree with anyone its constitutional changes.
"Well, first of all, nowhere in the Minsk Agreement are there words saying that Kyiv must agree on this with anyone… It would be nice if he could at least read the text of the Minsk agreements and did not repeat after Putin all the nonexistent things," said the official.
She also drew attention to the fact that the constitutional amendments are the exclusive prerogative of the Ukrainian Parliament.
Read alsoGerashchenko: Militants hinder prisoner swapGerashchenko stressed that the conflict indeed has two sides: "Ukraine, which has been suffering from aggression, and the Russian Federation, which despicable chopped off part of our territory. Therefore, we pursue our demands for Russia to fulfill the Minsk agreements," said Gerashchenko.
Read alsoGryzlov reveals his role in Contact GroupAs UNIAN reported earlier, Gryzlov said that Ukraine had to agree with the militants the amendments to the Constitution. In addition, Russia's representative to the Tripartite Liaison Group did not consider Russia a party to the Minsk agreements.