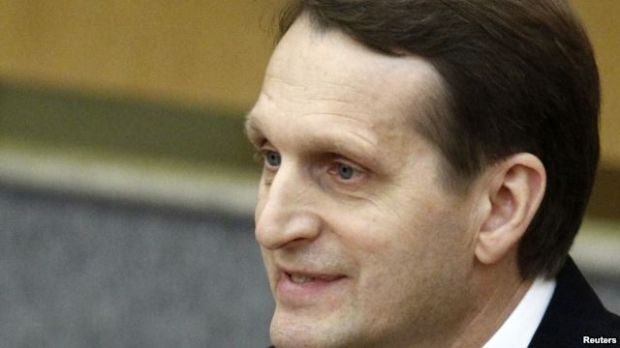 REUTERS
"Its envoys to the Parliamentary Assembly of the Council of Europe, instead of worrying about the actual problems of their state and their people, make up new false reasons and prerequisites to justify shameless restrictions imposed on our delegation in this organization," Naryshkin said while opening a new session of the Russian parliament, according to an UNIAN correspondent.
He said that strange things continue to happen around the "intra-Ukrainian" crisis which Russian President Vladimir Putin described as the "theatre of the absurd," according to TASS.
Naryshkin reminded that last year Russia accepted the largest number of migrants, according to UN estimates. "More than a million Ukrainian citizens fled to our territory, fled from death, poverty, arbitrariness of the authorities, and the reason for that are the criminal activities of the Kyiv regime," he said.
Read alsoRussia refuses to go to PACE session
PACE's winter session will take place in Strasbourg on January 25-29, 2016. Russian State Duma Speaker Sergey Naryshkin said on Monday that the Russian delegation would not take part in the January session.