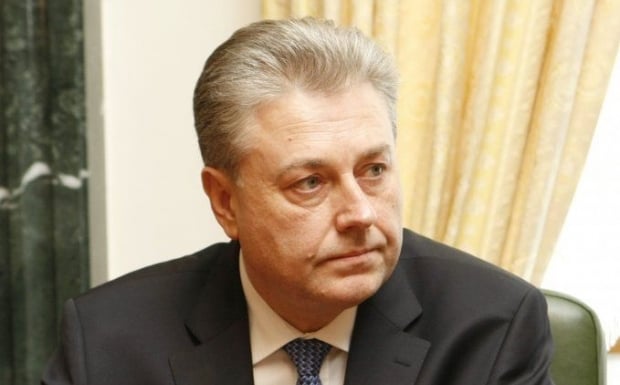 Volodymyr Yelchenko / Photo from UNIAN
Ukrainian diplomat expressed hope that the militant forces should be interested in successful operation of the UN mission.
Yelchenko also noted that there was "some progress" with the idea of deploying UN peacekeepers in the east of Ukraine, but he did not elaborate. A few months ago, Russia vetoed in the Security Council a Ukrainian proposal on the establishment of such a contingent.
It is noted that the delegation will include representatives of the Department of Disarmament Affairs and the Department of Mine Clearance, which will define the tasks of the UN mission. Yelchenko said that mines and remnants of ammunition and military equipment would injure and kill civilians. According to him, the organization is ready to allocate substantial funds for such operations.
"I do not think there will be some obstacles. I'm not saying that the a UN peacekeeping operation will begin tomorrow. We are only talking only one of the elements of how we should focus the assistance of the United Nations on the issue of mine clearance in eastern Ukraine. The mission will come and make calculations. A small UN office in Ukraine may be created," Yelchenko said in an interview from New York.
The mission is set to complete its work in Ukraine within two weeks.
Read alsoUN to start assessment mission in Ukraine Jan 23As UNIAN reported earlier, Yelchenko invited the UN assessment mission to examine the situation in Donbas about the possibility of deploying a peacekeeping mission in the east of the country.