Militant leader Zakharchenko rules out Ukrainian parties participation in Donbas elections
Leader of the so-called Donetsk People's Republic (DPR) Oleksandr Zakharchenko says that in accordance with the Minsk agreements, the elections in Donbas should be held without the participation of Ukrainian parties, according to a posting on a militant website.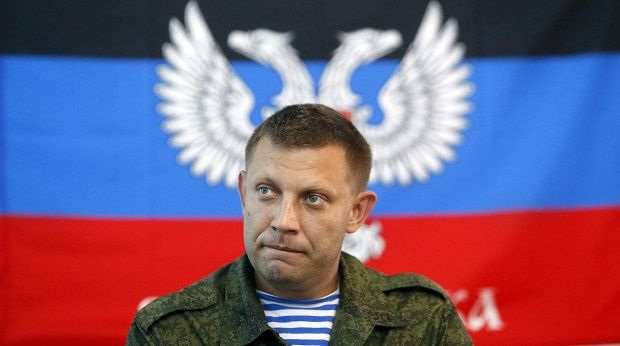 REUTERS
"We will hold them [elections] according to the laws of the 'Republic' and in our territory. Representatives of various Ukrainian parties, who have called for the war against Donbas and continue doing so, will not take part in these elections, however much Ukraine might try. [Parties] that do not only call, but also provide all possible economic support for Ukrainian battalions," Zakharchenko said.
Earlier, the DPR leader said that the date of the local "elections" in the self-proclaimed DPR had not been changed, and they were scheduled for April 2016.
"We comply with the Minsk agreements. Therefore, if we have planned to hold elections this year, they will be held, whether or not Ukraine agrees to it," the website quoted Zakharchenko as saying. 
If you see a spelling error on our site, select it and press Ctrl+Enter