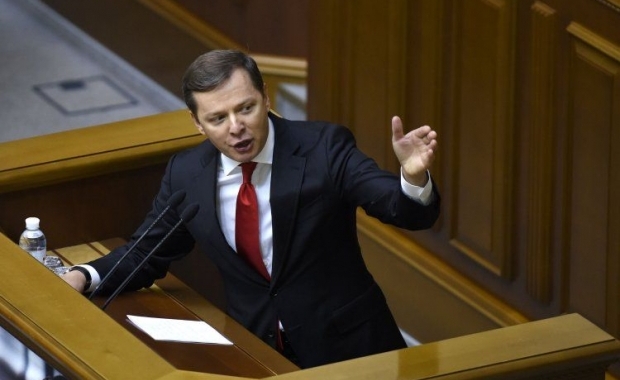 Photo from UNIAN
Lyashko said the Radical Party had sent Ukrainian President Petro Poroshenko, Prime Minister Arseniy Yatsenyuk and Verkhovna Rada Speaker Volodymyr Groysman its proposals with economic and political demands as a condition for the faction's participation in the coalition.
"We have sent our proposals … with economic and political demands that the Radical Party puts forward as a condition for joining a new coalition and a new government," Lyashko said.
At the same time, Lyashko declined to comment on government posts the members of his faction would seek to assume: "We are not discussing candidates now, because a program of actions is at first. I want the coalition to accept our program of actions, and then we'll discuss nominees."
As UNIAN reported earlier, on September 1, 2015, Lyashko announced the Radical Party had quitted the coalition due to disagreements over the adoption of decentralization amendments to the Constitution, which led to riots and even casualties.
Lyashko also accused the government of failing to conduct a policy aimed at improving living standards in Ukraine. On the same day Vice Prime Minister Valeriy Voshchevskiy, who was appointed within the Radical Party's quota, tendered in his resignation.