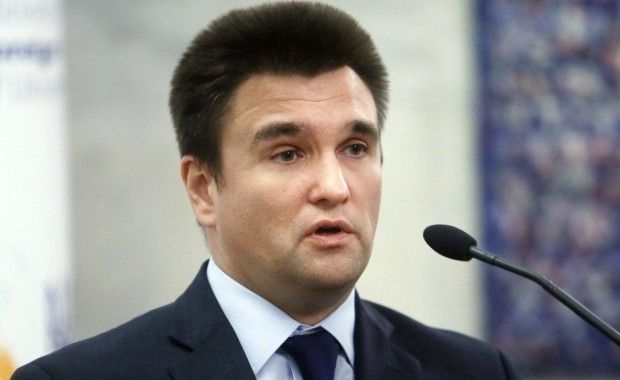 Photo from UNIAN
"We have to stay together against everyone who breaks international law," the Ukrainian foreign minister said in an exclusive interview with the publication following a private meeting with Cavusoglu where the two officials reportedly focused on Russia's aggressive policies in the region, the annexation of Crimea and the situation of Crimean Tatars.
"Turkey and Ukraine have to increase cooperation on security issues. There is the Black Sea between us. We have to cooperate more effectively on politics, economy and people-to-people links. Turkey is a unique partner for Ukraine. Our partnership is a cornerstone of security in the Black Sea," said Klimkin.
The Ukrainian top diplomat believes that Russia's policies cannot be sustained as the Kremlin has repeatedly broken its political and legal commitments. "What is going on in Ukraine and Syria is a challenge and threat by Russia to global security," said Klimkin.
Read alsoErdogan wants to meet Putin after Russian jet violates Turkish airspaceAnswering a reporter's question on how Turkey and Ukraine can cooperate concerning the future of Crimea, Klimkin said: "Firstly, it is not about recognition policies in Crimea but about the civilized world. Secondly, it is about that there is no link to the area. I don't mean humanitarian links, because we do have and try to help our people. Thirdly, it is about the influence of Russian authorities. We see lots of human rights violations on the ground. There are political prisoners. It is important for Turkey to deal with political prisoners and human rights violations. Turkey, Ukraine, the EU and the U.S. must continue following the developments closely."
Ahead of Turkish Prime Minister Ahmet Davutoglu's visit to Kyiv and a planned visit by President Petro Poroshenko to Turkey in the near future, Klimkin said that it is "definitely" possible that any kind of security and defense cooperation may be set up between the two countries.
Read alsoUkraine boycotts PABSEC General Assembly in Moscow"We have the Black Sea and a lot of issues," the Ukrainian Foreign Minister said.