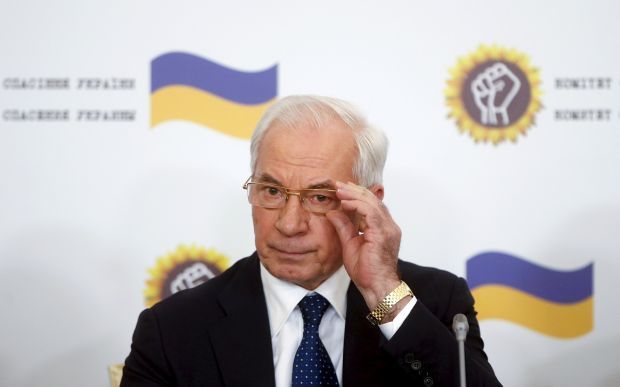 REUTERS
"We have taken note of the Court judgements (annulling the freezing of the assets of five Ukrainians for the period from March 6, 2014 to March 5, 2015) and the requirements the Court has set in this and other judgments in order for a listing to be lawful," she said.
According to Kocijancic, the EU institutions are studying carefully the ruling. They will reflect on the options open to them and will, in due course, decide on any appropriate remedial action.
Read alsoYanukovych's PM Azarov reportedly considered as new DPR leader – InfoResistance"Out of the five Ukrainians the judgements refer to, Mr. Oleksiy Azarov was already removed from the list of persons subject to these restrictive measures on March 5, 2015," she said.
"It is important to note that the judgments refer only to the March 2014 listing decision by the Council. The subsequent re-listing decision of March 2015 - which was made after the criteria of the restrictive measures were amended in January 2015 - remains in place. This re-listing decision was made on the basis of updated information by the Ukrainian authorities," Kocijancic said.
Read alsoAzarov and four more ex-officials win sanctions case in EU CourtAs UNIAN reported earlier, on January 28, the General Court of the European Union upheld the actions brought by five Ukrainians, including former Ukrainian Prime Minister Mykola Azarov, and annulled the freezing of assets imposed on them for the period from March 6, 2014 to March 5, 2015.