U.S. expert advises Ukraine to use Guatemala-type radical cure against corruption
Creating an organization in Ukraine with signs of an international tribunal is the only way possible to tackle corruption in a situation when the judiciary system is, itself, according to Josh Cohen, ex-USAID officer for economic reforms in the former Soviet states, according to Foreign Policy magazine.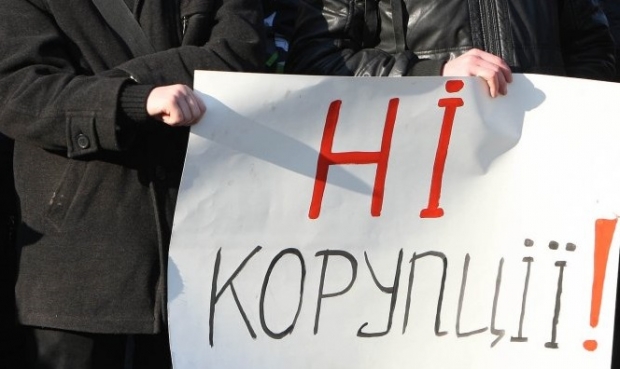 Photo from UNIAN
"While Ukraine's vibrant civil society continues to demand that Kyiv confront corruption, old guard officials from both the government and parliament continue to fight change every step of the way. What's to be done? Surprisingly, the most useful model for Ukraine could turn out to be the small and distant Central American country of Guatemala," Cohen wrote in an article titled "Why Ukraine Must Outsource Its Fight Against Corruption" published Monday on the Foreign Policy website.
The expert draws attention to the experience of operations of a hybrid international/domestic body called the International Commission Against Impunity in Guatemala (CICIG).
CICIG was created in 2006 under an agreement between Guatemala and the United Nations. While CICIG operates under Guatemalan law in the Guatemalan courts, institutionally it stands apart from the rest of Guatemala's government, according to the article.
Read alsoYatsenyuk waits for return of $1.5 bln stolen by Yanukovych's alliesRealization of the need to lose part of sovereignty in doing the job of fighting corruption "would surely be a difficult pill for Kyiv to swallow, but milder measures simply haven't worked." "It's a radical step for Ukraine's feuding politicians to take — but the fate of their country depends on it," says Cohen.
"Since its launch, CICIG has investigated more than 200 cases of high-level corruption and brought charges against over 160 current or former government officials," the author says. "The list of those it has prosecuted include powerful businessmen, former generals, former defense and interior ministers, former heads of the national police, a former president — and even the sitting president."
Read alsoNew budget article postpones electronic asset declaration system required for visa liberalizationThe Ukrainian politicians tend to block anti-corruption legislation by proposing endless changes or inserting anti-reform clauses into unrelated laws, according to Cohen. "To ensure that the Ukrainian version of the agency doesn't become a political football, it should begin with a minimum mandate of five years that would be extended automatically, unless it were explicitly ended through legislation," reads the article.
The United States and other Western donors should fully fund the first five years of Ukraine's version in advance, Cohen believes: "CICIG's current budget is $12 million year, and since Ukraine's population is three times Guatemala's, $200 million should suffice for the first five-year period."
Read alsoUkraine climbs only by 1 point in Corruption Perception rankingAs UNIAN reported earlier, Ukraine has only 27 out of 100 possible points, according to the Corruption Perception Index, Transparency International wrote. Now, the country ranks 130th among 168 states.
If you see a spelling error on our site, select it and press Ctrl+Enter