Bloc of Petro Poroshenko readies for electoral race – media
All the headquarters of the Bloc of Petro Poroshenko (BPP) faction were ordered to get ready for early parliamentary elections in September, according to Ukrainian online newspaper Ukrainska Pravda.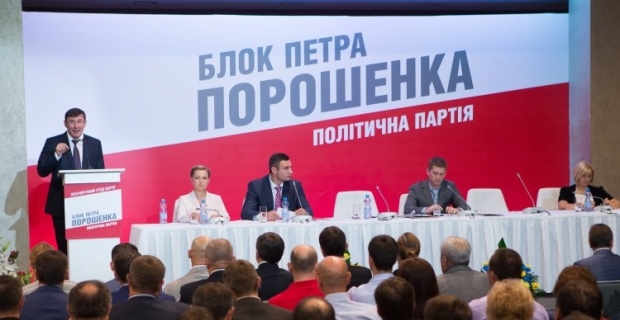 Photo from UNIAN
MP from the BPP Serhiy Berezenko [who supervised electoral performance of BPP in several regions of Ukraine at previous elections] has officially given such instructions, said political scientist Taras Berezovets with reference to several sources – MPs and BPP staff.
Earlier, the sources of the newspaper have already reported on this scenario, and MP Mykola Tomenko said in an interview that the leadership of the BPP, Batkivschyna and Samopomich factions had already begun to prepare their candidates in various districts.
Read alsoUkraine Economy Minister decides to resignAccording to Berezovets, the instructions to prepare for snap elections were given a week ago.
This is due to the fact that the current coalition is unlikely to survive, while any other format is hardly possible, said the political scientist.
However, the analyst did not rule out that the rumor was spread "preventively" in order to put pressure on colleagues from coalition.
If you see a spelling error on our site, select it and press Ctrl+Enter