Klimkin to raise issue of Crimea de-occupation at Normandy foreign ministers' meeting
Ukrainian Foreign Minister Pavlo Klimkin has told the reporters that he would raise the issue of de-occupation of the Autonomous Republic of Crimea during the Normandy foreign ministers' meeting on February 13, according to an UNIAN correspondent.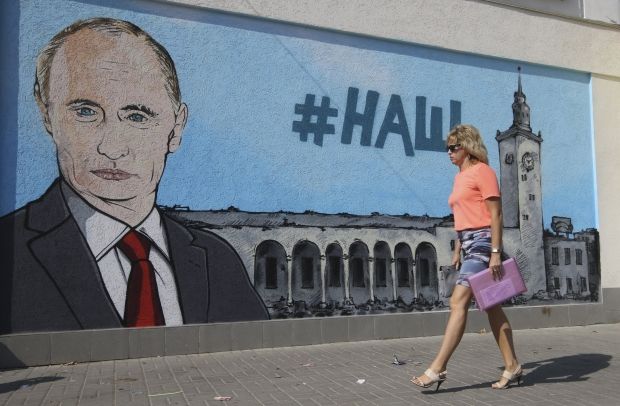 REUTERS
The minister recalled that the Ukrainian side was "trying to create at various international platforms... some elements in our negotiations that will allow us to create a platform for the discussion of the Crimean problems."
"We are putting pressure. Of course, Russia says that it is not a subject of discussion. By the way, I will raise this issue during our Normandy meeting, it will take place in Munich, or maybe not... And we will consistently put pressure together with our partners. We are gradually gaining international support," Klimkin said.
Read also"Geneva plus": Poroshenko announces new format of talks on Crimea de-occupation"First, we need to start these discussions. We have questions that relate to humanitarian, environmental, economic issues, navigation, security, and, finally, the status of the temporarily occupied territory of Crimea. Whether we can start debates with Russia on all these issues simultaneously is a matter of further discussion," the minister said.
Read alsoEuropean Parliament supports Geneva Plus format for Crimea de-occupation - PoroshenkoAccording to Klimkin, Russia understands that Crimea has no future under occupation.
"We have so many questions, and I hope that Russia understands that these issues remain unresolved. And as a result, Crimea is going nowhere under the Russian occupation," he said.
Read alsoEP condemns Russia's persecution of Crimean Tatars – resolutionIn his opinion, people who live in Crimea understand this, as well as representatives of the international community.
"Sanctions against Crimea are a separate issue. The sanctions against Crimea will remain in place, as well as the policy of non-recognition of the temporary occupation. And I hope that this understanding should put Russia to the negotiating table. What shape it will have is another question," Klimkin said.
If you see a spelling error on our site, select it and press Ctrl+Enter