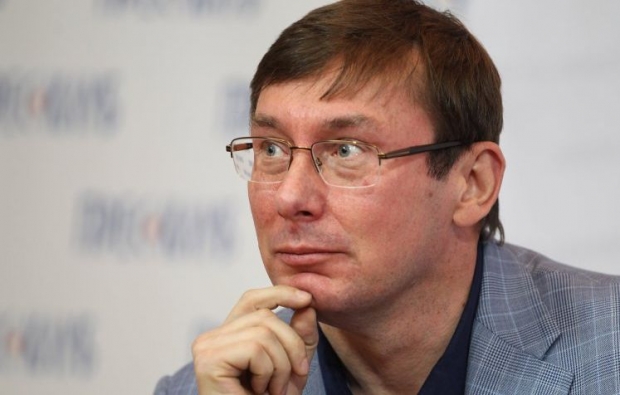 Lutsenko said that there is a 100% political crisis in the Coalition / Photo from UNIAN
"Unfortunately, I must testify that we have a 100% complete political crisis in the coalition and the coalition government," Lutsenko said.
He noted that the People's Front faction has only one ultimatum, and it regards Yatsenyuk remaining on post of the prime minister. "On the other hand, there are three factions now which are categorical that the prime minister must not be Yatsenyuk," Lutsenko said.
In addition, he noted that today's statement by the leader of the Radical Party, Oleh Lyashko, means that "a potential Prime Minister Yatsenyuk has no votes to pass legislation."
Read alsoUkrainian ex-PM's visit to U.S. highlights obstacles facing peace pact: NYT"It means a full-blown political crisis. And this means that the Prime Minister, the Cabinet, and the Parliament must find a way out of this situation," said the BPP faction leader.
He said that Yulia Tymoshenko's Batkivshchyna, the Samopomich and the Radical Party are all against Yatsenyuk as prime minister.
At the same time, the BPP faction has never spoken a language of ultimatums, according to Lutsenko, and is now trying to find a solution to this situation to ensure that "the MPs and the Government hired by the people work throughout this year."
Read alsoResignation scandal: Chat between Abromavicius, Pasichnyk published (photo)"We believe that time is Ukraine's most expensive resource. There is no point in giving another six months minimum for the next election campaign only so that the two factions could swap their numbers," said the leader of the BPP faction.
Lutsenko stressed it is a fact today that "Yatsenyuk's government does not have 226 votes for the adoption of important laws."
The official called for everyone to abandon the "blackmail" and "ultimatums" and look for common language with respect to the build-up of the country, rather than to "sticking to their posts."
The BPP is ready to work with Yatsenyuk, according to Lutsenko, even though it is "not easy and not always effective." "But we believe that this is possible in the case of a radical renewal of the Cabinet of Ministers. But, unfortunately, other factions said today that they do not see such a path. And the number of deputies in these factions means that the coalition is ineffective if they do not vote," he said.
Read alsoAbromavicius sees Jaresko as premier – mediaAs UNIAN reported earlier, Lyashko said that the Radical Party is withdrawing from negotiations with the coalition factions "in connection with the authorities' refusal to form a new coalition and the government."