Abromavicius questioned by NABU, says another questioning to come soon
Minister of Economic Development and Trade Aivaras Abromavicius will visit the National Anti-Corruption Bureau for another interrogation this week, he told the reporters after his first two-hour questioning was over late Monday, according to RFE/RL.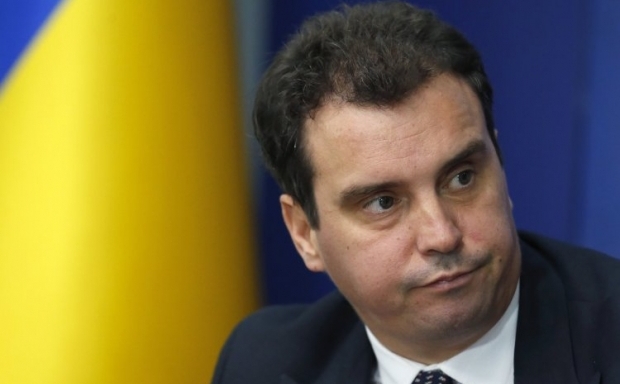 Abromavicius said at least three meetings are planned / Photo from UNIAN
"We have agreed to meet again this week, depending on how fast I gather the materials we talked about," said Aivaras Abromavicius.
He said that at least three meetings were planned.
Read alsoResignation scandal: Chat between Abromavicius, Pasichnyk published (photo)As UNIAN reported earlier, on February 3 Aivaras Abromavicius resigned from the post of Minister of Economic Development and Trade, calling a key reason for his move a conflict with the first deputy head of the BPP faction Ihor Kononenko, who, according to Aivaras Abromavicius, was trying to lobby his protégés to the ministry and the state-owned enterprises to control cash flows.
Read alsoWeek's milestones. Revolt in Cabinet, Coalition trends, and irreplaceable ShokinKononenko called the allegations an attempt to shift the responsibility for the failure in the work of the ministry and offered Abromavicius to pass lie detector test with him.
NABU has launched criminal proceedings in connection with the statements of Aivaras Abromavicius. Abromavicius came to testify to NABU for the first time today.
Read alsoYatsenyuk names required principles for Cabinet team to continue its work
If you see a spelling error on our site, select it and press Ctrl+Enter