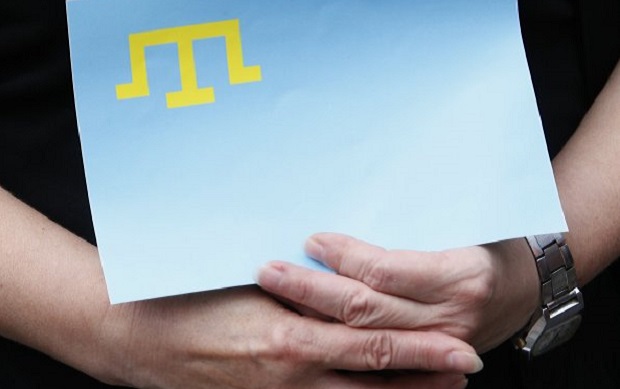 Photo from UNIAN
"Ministry of Foreign Affairs of Ukraine is deeply alarmed with the outrageous and illegal activities of Russian occupation authorities in the Autonomous Republic of Crimea against the Crimean Tatars, resulted into massive illegal searches and groundless detention of thirteen citizens of Ukraine - representatives of the Crimean Tatar people on 11-12 February 2016," the statement reads
"By committing flagrant violations of human rights and freedoms of our citizens who are held hostages on their own land by the Russian occupation regime as a result of Russian military aggression against Ukraine, the Kremlin repeats today, in 21st century, horrible Soviet 1930's repressions and 1944 genocide of the Crimean Tatars," the diplomats say.
Read alsoMejlis says mass searches of Crimean Tatars in occupied peninsula
"It is particularly outrageous that the Kremlin tends to hide its genocide politics against Crimean Tatars behind the smokescreen of sham fight against terrorism," reads the statement.
UNIAN memo. Following the annexation of Crimea by Russia, the homes of the Crimean Tatar and pro-Ukrainian activists are often searched by the Russian special services. The facts are regularly highlighted in the reports by international human rights organizations.
On February 4, the European Parliament adopted a resolution in which it condemned the "unprecedented level" of violations of the rights of Crimean residents, in particular, the Crimean Tatars, in the Russian-annexed Crimea.
Verkhovna Rada of Ukraine has officially announced February 20, 2014, the date of the beginning of the temporary occupation of Crimea and Sevastopol by Russia. On October 7, 2015, President of Ukraine Petro Poroshenko has signed the relevant law. International organizations have recognized the occupation and annexation of Crimea as illegal and condemned Russia's actions. Western powers have introduced a series of economic sanctions against Russia.