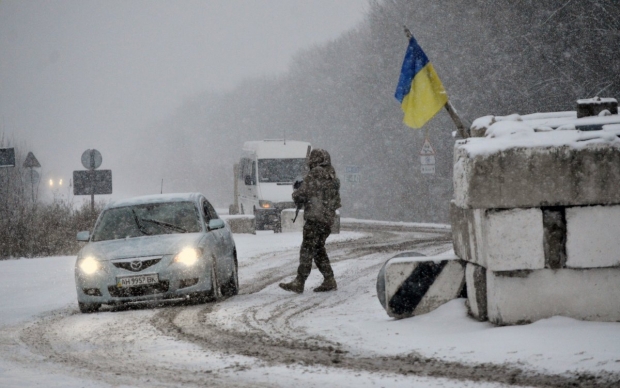 Photo from UNIAN
In particular, answering the question, whether it is true that Russia is allegedly ready to return to Ukraine control over the section of the border in occupied Donbas, on condition that the border guards will be recruited from the local population, Karasin said: "This information does not correspond to reality."
According to him, the Minsk package of measures clearly stipulates that "the restoration of Ukrainian control over the relevant section of the Ukrainian-Russian border can take place only after the crisis is settled comprehensively."
Read alsoMinsk deadlockAt the same time, Karasin said that Ukraine's regaining of control over the border was "linked to the need to coordinate the details of all the measures with the representatives of Donetsk and Luhansk in the framework of the Tripartite Contact Group envisaged by the Law "On special procedure of local government in some districts of Donetsk and Luhansk regions."
Read alsoPoroshenko addresses Putin: "This is your aggression""We stood firmly and we will insist on the need for strict compliance with this requirement and the approved sequence of actions," he said.