Russian troops exercise strikes on ground targets in occupied Crimea
Russian Defense Ministry continues military exercises in Crimea, according to the press service of the agency.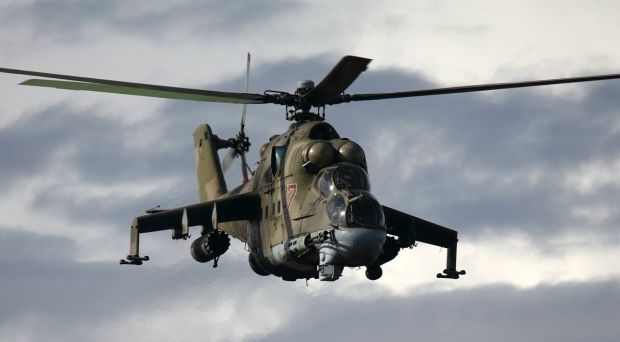 wikimedia.org
Helicopter crews of the Southern Military District of Russia struck ground targets on the training grounds in the occupied peninsula, the Crimean news agency Krym.Realii reported.
"During the performance of tasks, helicopter crews carried out fire destruction of ground targets and landing of tactical airborne assault teams in day and night hours," the report says.
According to the Russian Ministry, the crews carried out more than 50 combat sorties and about 100 combat missions, involving Mi-8MTV5, Mi-8AMTSh, Mi-28-N, Mi-35M and Mi-24.
Read alsoRussia beefs up military forces in occupied Crimea"With the defeat of ground targets at training grounds in the village of Sernovodskoe in Stavropol region, the village of Tarskoe in North Ossetia and Konchekskiy training ground in Crimea, over 2,000 aircraft ammunition were launched, including NAR S-8 unguided missiles, shells for air guns, Storm and Attack guided anti-tank missiles. Transport helicopters carried out the landing of about 20 groups of special purpose and military intelligence teams. The total flying time amounted to more than 150 hours," the report says.
After completing tasks within a sudden combat readiness check, helicopter crews returned to the places of permanent deployment, the department said.
If you see a spelling error on our site, select it and press Ctrl+Enter