Ukraine Mission to UN: Russia deploys 23,000 troops in Crimea, refurbishes storages of nuclear weapons
The ongoing militarization of Crimea threatens not only the Black Sea region but the other countries as well, Volodymyr Yelchenko, Permanent Representative of Ukraine to the UN, said at the UNSC Open Debate on "The Respect to the Principles and Purposes of the Charter of the United Nations as Key Element for the Maintenance of International Peace and Security."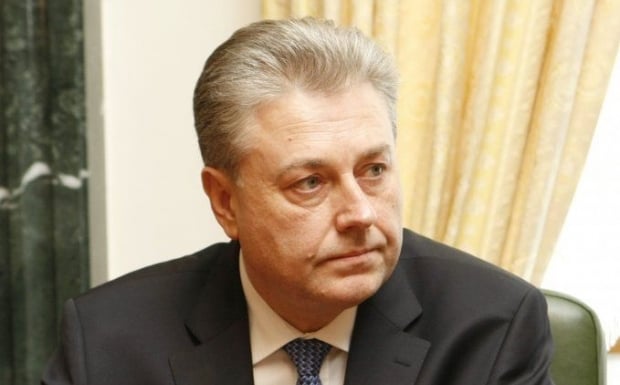 The militarization of the Russian Crimea threatens many countries / Photo from UNIAN
"The illegal occupation and subsequent militarization of Crimea threaten far-reaching consequences for security not only in the Black Sea region, but in the whole South Europe, as well as in the North Africa and the Middle East. The ongoing events in Syria are a convincing proof of this," he said during a speech at the open debate of the UN Security Council on the observance of the purposes and principles of the UN Charter.
" A particular danger is presented by deployment in Crimea of potential carriers of nuclear warheads such as warships and combat aircraft as well as Russia's intentions to refurbish the infrastructure of some Soviet-era storage facilities in Crimea for nuclear weapons.," said Yelchenko, adding that Russia has deployed in Crimea a group of " more than 23,000 military, hundreds of battle tanks, armored vehicles, combat aircraft and helicopters, dozens of coastal missile systems etc."
Read alsoRussia has no legitimate reasons to deploy nuclear weapons in Crimea – U.S. State DepartmentUNIAN memo. After the incursion of troops, Russia annexed the Ukrainian peninsula of Crimea in March 2014, having set up a pseudo-referendum on self-determination.
The self-proclaimed Crimean authorities said that 96.77% ballots were cast in favor of the accession of Crimea to Russia.
Read alsoAnother country's territorial integrity under threat from Russia – Turkish PM On March 18, the Kremlin signed the so-called Agreement on the accession of Crimea and Sevastopol.
Western countries have not recognized the annexation of Crimea, introducing a series of economic sanctions against Russia.
If you see a spelling error on our site, select it and press Ctrl+Enter