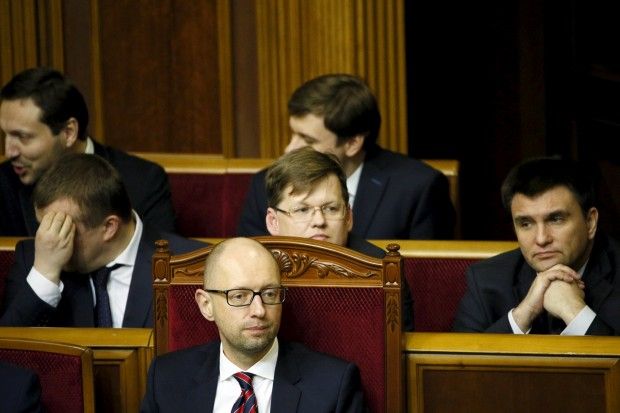 REUTERS
Lutsenko wrote on Facebook page that such a situation was the basis for the Verkhovna Rada to revote for resignation of the Cabinet of Ministers on February 17.
In turn, Usov said that he would submit a statement to the Verkhovna Rada on non-admission of his vote.
"Rada's counting system did not record my vote. It determined that I didn't vote, while I was at my workplace and pressed the green button. In front of witnesses…" Usov said.
As UNIAN reported earlier, the Verkhovna Rada, Ukraine's parliament, failed to score the needed number of votes for passing a vote of no confidence in the Cabinet of Ministers and refused to dismiss Prime Minister Arseniy Yatsenyuk. Only 194 MPs voted for the no-confidence with at least 226 votes needed to disband the government.