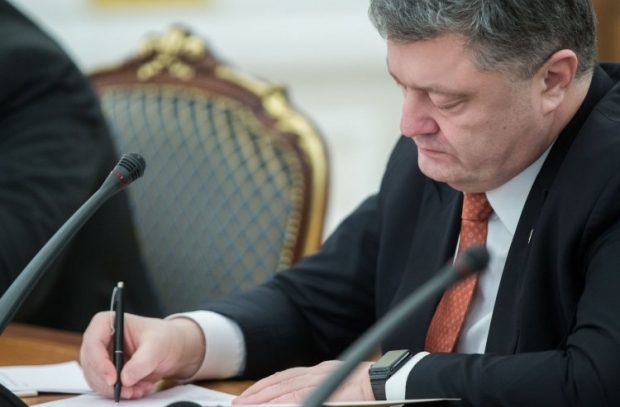 Photo from UNIAN
"Adopted amendments to the Law on Corruption Prevention will destroy the system of electronic financial disclosure of public officials even before its launch," the report says.
In particular, the amendments will postpone the criminal liability for submitting false information in the declarations until 2017. This will allow officials to continue lying in their declarations without any consequences.
In addition, the amendments will remove from the financial disclosure's scope parents and children of the declarant who do not live with the latter. This will again allow the corrupt officials to transfer their illegal assets to such relatives and hide them this way.
Moreover, the law will increase disclosure thresholds for a number of objects.
"From now on the valuable movable property (vehicles, jewelry, etc.), gifts, cash, bank deposits, financial liabilities will have to be disclosed only if they exceed UAH 197,000 (about EUR 6,500). Similarly, the threshold for disclosure of official's expenditures will be raised – the declarant will have to disclose only a lump-sum expenditure exceeding UAH 197,000 (about EUR 6,500) while under the current law the threshold is UAH 26,000 (about EUR 860)," experts say.
The adopted law also states that only the valuable movable property that was acquired after the launch of the new system of e-declarations will have to be declared. "This means that all valuables now in possession of officials (except for real estate) will be excluded from the financial control. This will allow the declarants in the future to claim that their assets were acquired before the new system began to function and on this basis to avoid liability for submitting false information in their declarations and for illicit enrichment. This is exactly what the corrupt officials want," the report says.
Furthermore, changes in the Final Provisions of the Law on Corruption Prevention, as they were announced orally during the plenary, contain contradictory provisions on asset disclosure of high-level officials, which will not allow introducing such disclosure already in 2016. This does not conform with the Ukraine's commitments to the EU under the Visa Liberalization process and to the IMF.
"The law narrows down without justification the scope of the financial disclosure, makes the e-declarations system ineffective, does not address problems of enactment of the new e-declaration form already this year, makes it impossible to uncover and prove illicit enrichment of public officials, contradicts Ukraine's international commitments. Besides, consideration of the law violated parliament's Rules of Procedure, as amendments were introduced orally, without consideration in the committee."
Therefore, the RPR calls on the Parliament's Anti-Corruption Committee and the Parliament's Speaker not to sign the law as it was adopted in violation of the Rules of Procedure. It also calls on the President of Ukraine to veto the adopted law, if it is sent for his signature.