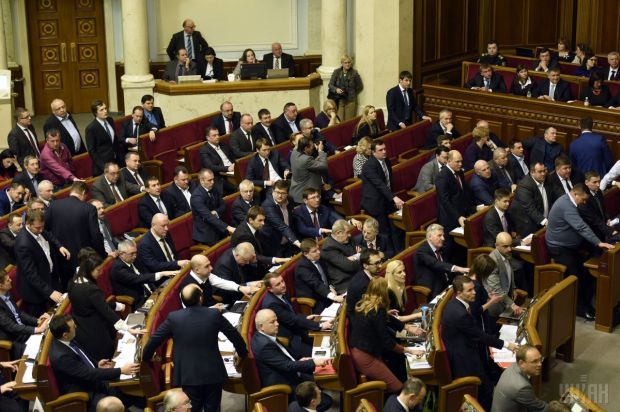 Photo from UNIAN
According to her, the amendments were made by MPs Mykola Palamarchuk and Serhiy Vlasenko.
"The draft law on seizure of assets and special confiscation (4054) have been amended in a way that significantly alters the essence, cancelling a provision on confiscation of criminal assets from third parties, as well as significantly limiting the range of offenses with regard to which special confiscation procedure can be applied," Kalenyuk said.
At the same time, it was reported that law "On Prosecutor's Office" (No. 4055), which was adopted on Thursday, retained prosecutor general's right to reject one time a candidate proposed by the competition committee for administrative posts.
"The justification of such a decision is referred to the laws on lustration, the principles of preventing and combating corruption, as well as the law on state secrets" Kalenyuk said.
According to Kalenyuk, MPs also rejected a proposal to cancel a requirement of five-year prosecutorial experience for occupying special prosecutor posts. The requirement had earlier been put forward by the European Union and the International Monetary Fund.