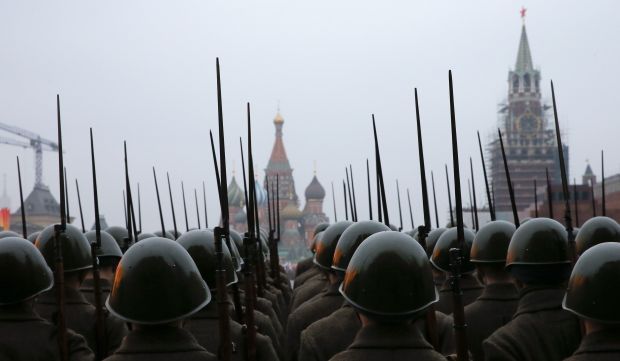 REUTERS
Russia has been forced to trim spending because of economic problems worsened by the collapse of global oil prices and economic sanctions imposed on Moscow over its role in the crisis in Ukraine.
The state defense order will be reduced by 7%, or 150 billion rubles. It is planned that spending targets will be achieved by deferring costs on development of a number of low-priority programs, particularly, the development of expensive systems in the area of conventional weapons for general purpose forces.
Spending on development and purchase of weapons for strategic missile forces, nuclear submarines with ballistic missiles will be least affected. At the same time, it is reported that the government may delay the implementation of the program to create mobile railway missile complex or strategic bombers of a new generation.
It is noteworthy that costs on the deployment of new formations, the Russian air force operations in Syria, and costs on the personnel maintenance will not be reduced.
Previously, the Russian authorities have already cut military spending. Thus, in 2015 it was reduced by 3.8%.