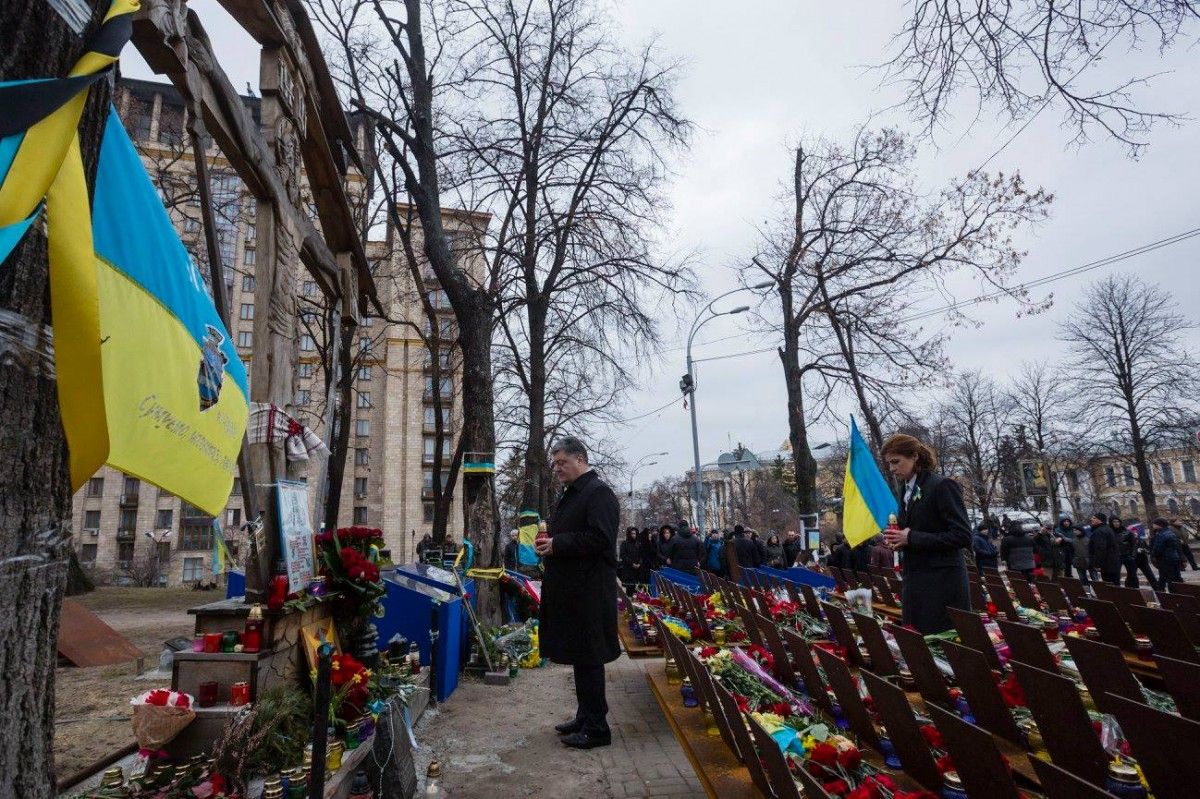 facebook/petroporoshenko
"We should always remember the price paid for an opportunity to build our state. These crimes must be punished," Poroshenko said.
The President expressed gratitude to the families of the Heroes of the Heavenly Hundred for cooperation in the investigation into crimes against the activists of the Revolution of Dignity. Poroshenko said that investigative institutions had certain flaws, but substantial progress had been achieved in recent months.
According to the Prosecutor General's Office, 18 verdicts against 26 persons have already been issued, 84 cases are now being considered by the court, 11 cases have been submitted to the court and they will be considered in February. A total of 63 proceedings are at the phase of pre-trial investigation. Sixteen individuals are held in custody, among them six Berkut officials and five titushky (thugs for hire).
"Some criminals who killed the Ukrainian heroes have already been imprisoned. I would like to emphasize once again that nobody will remain unpunished," Poroshenko emphasized.
The President said that the Security Service had identified weapons used to kill Maidan activists.
Poroshenko noted that the Parliament would adopt a special law on trial in absentia. Currently, it can be initiated solely against persons declared internationally wanted by Interpol. "It shouldn't let criminals hide in Russia. We are now starting court proceedings, evidence was collected and the verdict must be issued. Not only Berkut and militia commanders must be responsible, but also those who ordered the issuance of weapons," the Head of State stressed.
The President added that the punishment of judges who had issued illegal verdicts against AutoMaidan activists was under his personal control.
"Nobody will avoid responsibility. It is not revenge. Security officials should never ever use weapons against Ukrainian people. Ukraine must remain a democratic state forever," Poroshenko said.