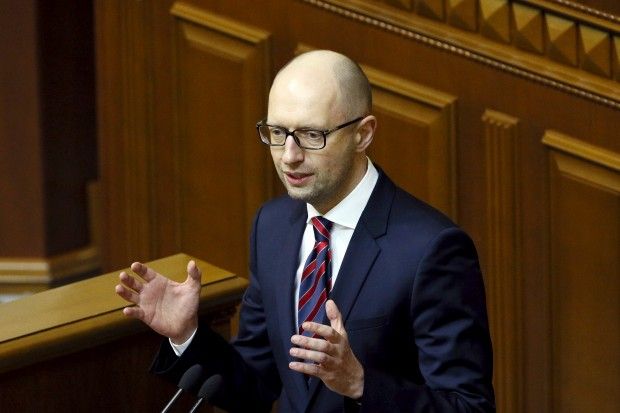 REUTERS
"All newly created anti-corruption authorities should suppress any attempts of political corruption by officials, Members of Parliament or any political leaders strictly and without mercy," he said during the "10 Minutes with the Prime Minister" weekly program broadcast by major TV channels on Sunday evening.
"When we talk about a European Ukraine, this means that Ukraine should be a state free of corruption. We have destroyed backbone mafia-style corruption at the very highest levels," he said.
"But then we should fight corruption existing in everyone's life. This is when you are asked to give a bribe at a kindergarten, at school, in hospital, at a customs house, in a tax office. This is what has been destroying the future of the state and does not allow the country to improve social standards and to make Ukraine successful," he said.
Yatsenyuk separately touched on the issue of corruption at state-owned companies. "We have taken unprecedented steps when one of the largest state-owned companies, NJSC Naftogaz of Ukraine, has finally become profitable and it no longer has oligarchs who pumped money out of your pockets and transferred it to the tax havens," he said.
"The 50 largest public companies will have new, independent and politically unbiased heads. We must conduct the privatization process to attract foreign investment, create new jobs and overcome political corruption existing at state-owned companies," he said.