U.S., Germany asked Ukraine not to start active military operation in 2014 - NSDC transcript
The United States and Germany asked the Ukrainian authorities to abstain from starting any active operations in 2014, which could trigger a large-scale land invasion of the Russian Federation, according to a transcript released earlier today of the meeting of the National Security and Defense Council of Ukraine of February 28 2014, on the annexation of Crimea.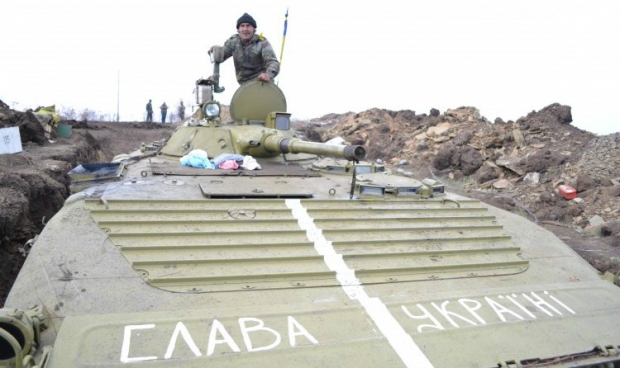 Nalyvaychenko at the meeting of the National Security Council stated that Russia was ready to deploy troops in Ukraine / Photo from UNIAN
"The information provided by our channels, fully confirmed Russia's readiness for the introduction of troops, which are amassed along our border. Both the Americans and the Germans - all in one voice are asking us not to start any active operation, because, according to their research, Putin will use it to launch a large-scale land invasion," Valentyn Nalyvaychenko, the then head of the Security Service of Ukraine (SBU) said at the meeting, according to the transcript.
Read alsoTranscript of NSDC meeting on Crimea annexation warns about Russia troops"We must hear our Western partners, as they need time to make decisions," said Valentyn Nalyvaychenko.
If you see a spelling error on our site, select it and press Ctrl+Enter