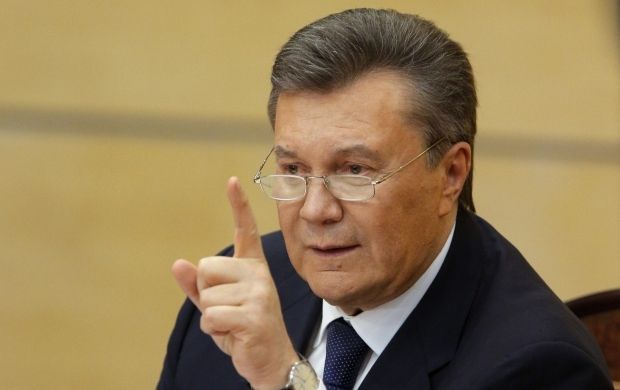 REUTERS
Speaking in an interview with the Glavkom newspaper, lawyer Vitaly Serdyuk said Yanukovych intends "to return to Ukraine" from his exile in Russia and that "legal steps will be taken for this," RFE/RL wrote.
Serdyuk maintains that Yanukovych did not relieve himself of his duties as president and opt out of ruling Ukraine.
The lawyer also maintains that the procedure to dismiss Yanukovych from office violated Ukraine's Constitution.
Yanukovych fled Ukraine in late February after months of protests against his rule turned violent, leaving scores of demonstrators in Kyiv dead.
A majority of 328 lawmakers in Ukraine's 450-seat parliament voted on February 22, 2016, to remove Yanukovych from power, citing as grounds his abandonment of his office and the deaths of more than 80 protesters and police during the previous week.