Lutsenko says Brussels names 6 reasons why Ukraine still far from visa-free regime with EU
Chairman of the Bloc of Petro Poroshenko faction Yuriy Lutsenko named the reasons why Ukraine may not get a visa-free regime with the European Union, noting that the closed meetings with the leadership of the European Parliament and the European Commission were very frank, according to his posting on Facebook.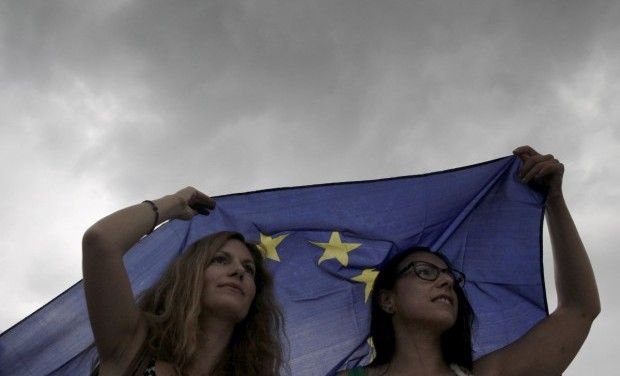 REUTERS
"Europe is shocked by a million Syrian refugees. In these circumstances, speaking about the visa-free regime for a country at war is unpopular. Dutch politicians demand a halt to all procedures before the completion of the referendum regarding the visa-free regime for Ukraine," he said.
Lutsenko also said that European businesses are tired of sanctions against Russia. Amid the economic downturn, they support the slogan launched by Vladimir Putin: "The sanctions don't affect Putin, they hit ordinary people."
"Corruption and the oligarchy has not been overcome in Ukraine. It is impossible to agree on a strategy with the country where the government has lost the support of the parliamentary majority," he said in a statement.
Read alsoVisa liberalization for Ukraine and Georgia to be considered separatelyHe politician said that the e-declaration law must cover a broader range of the officials, while the formation of the National Anti-Corruption Agency must be completed.
"Conclusion: We have two weeks to form a new coalition, a new technocratic government and a vote for the amendment in the law. Over the following two-three months, the Government must remove all the party and oligarchic stooges from the largest state-owned monopolies, to do away with "curators" at customs and [take] other visible anti-corruption steps. Otherwise, it will be a failure… Brussels does not believe in tears," he said.
Read alsoEC provides no comment on delaying proposal to cancel visas for UkraineAs UNIAN reported earlier, President of Ukraine Petro Poroshenko said that visa-free travel to the EU will become a reality this year. He reminded that the European Commission published a final report on Ukraine's full implementation of the criteria required for obtaining a visa-free regime with the EU.
If you see a spelling error on our site, select it and press Ctrl+Enter