EP to consider introducing visa-free regime with Ukraine in summer 2016 - MFA
The European Parliament plans to summer 2016 to consider the introduction of a visa-free regime with Ukraine, Deputy Foreign Minister for European Integration Olena Zerkal said on Hromadske TV.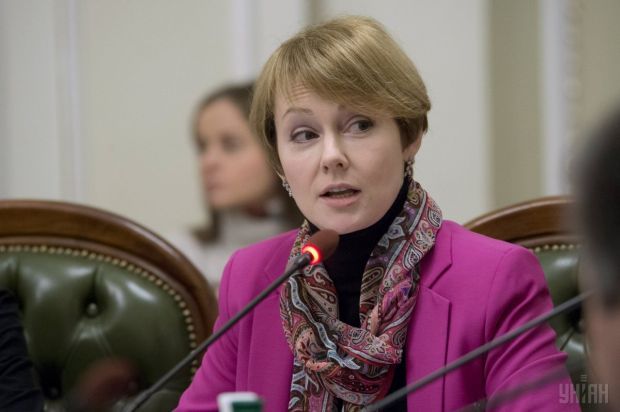 Olena Zerkal / Photo from UNIAN
"The March meeting will be next week. The proposal has just been submitted, it has not been considered at all committees. It may be in May, but it is very doubtful. Most likely, it will be in June, it [will be] the Justice and Home Affairs Council," said Zerkal.
Read alsoPolish envoy says Ukraine to get visa free regime no later than early 2017She noted that, if the report is positive for Ukraine, the country will need another month to deal with the procedural issues.
"Once the Council takes decisions, they get published, chronologically. That is, the publication may take around another month. After the decision has been published, it enters into force," the official said.
Read alsoDutch taxpayers' cash funds toilet paper printed with anti-Ukraine in EU info As UNIAN reported earlier, MP Volodymyr Aryev said that the Netherlands stands for the postponement of consideration of a visa-free regime with Ukraine until after the Dutch referendum on the Association Agreement between Ukraine and the European Union, scheduled for April 6.
If you see a spelling error on our site, select it and press Ctrl+Enter