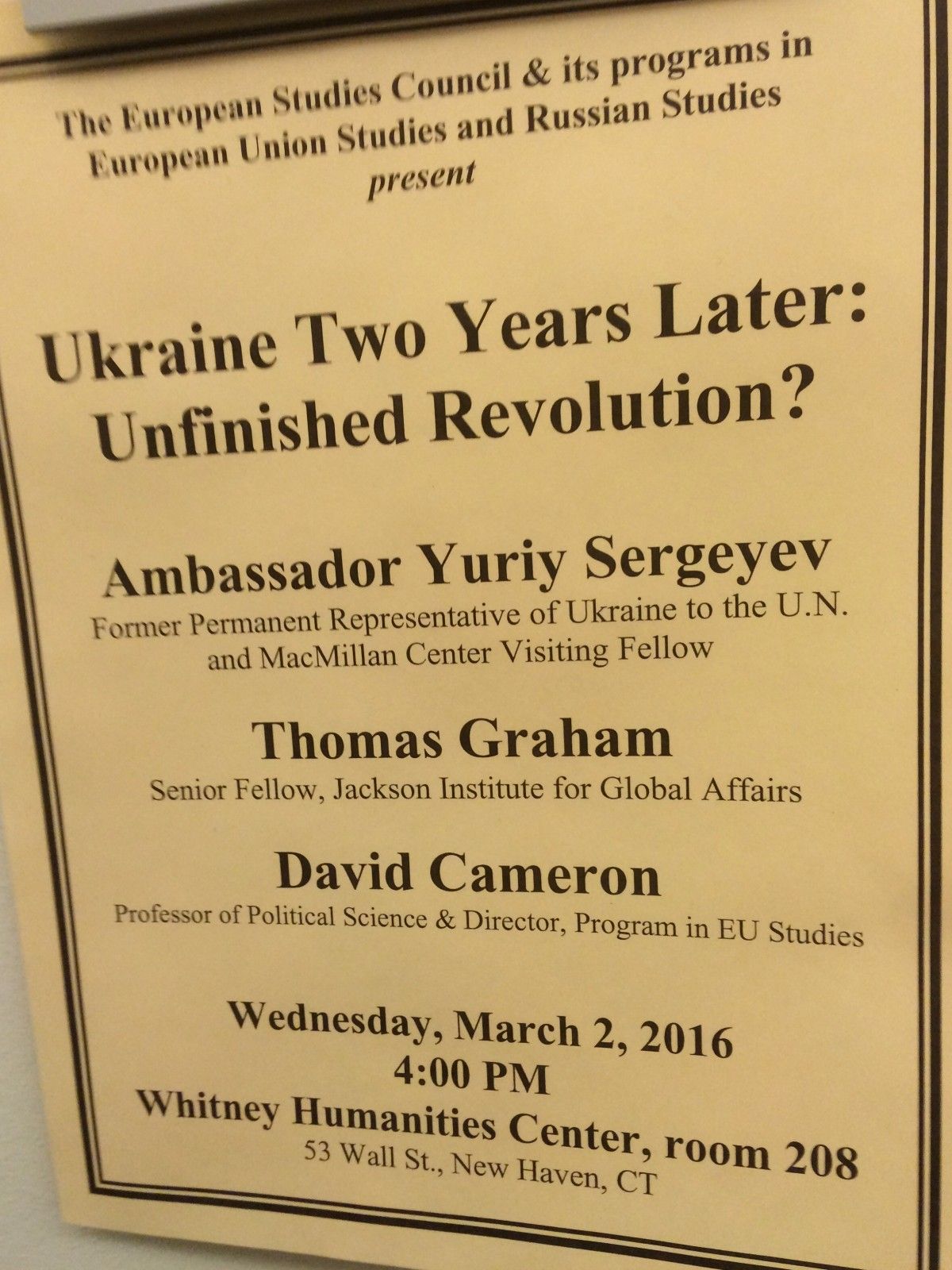 The first round table devoted to the events in Ukraine / Photo from UNIAN
Yale University, highly acclaimed for forging future leaders for careers at the White House has always followed the world's political ups and downs. Teaching at Yale means being competent enough to share knowledge with the future political elite.
The degree of interest in the Ukrainian crisis at MacMillan Center for Political Studies remains high. Last year, knowing that Sergeyev had to resign soon, Yale started shaping a job offer for Ukraine's Representative to the UN and launched negotiations with him. Why Ukrainian diplomat refused to pursue his diplomatic career and accepted Yale's offer is worth a separate story. Given the emerging obscure circumstances of Sergeyev's resignation, we will get back to it in a separate piece. In the meantime, we have witnessed Yuriy Sergeyev's official debut as a lecturer at Yale.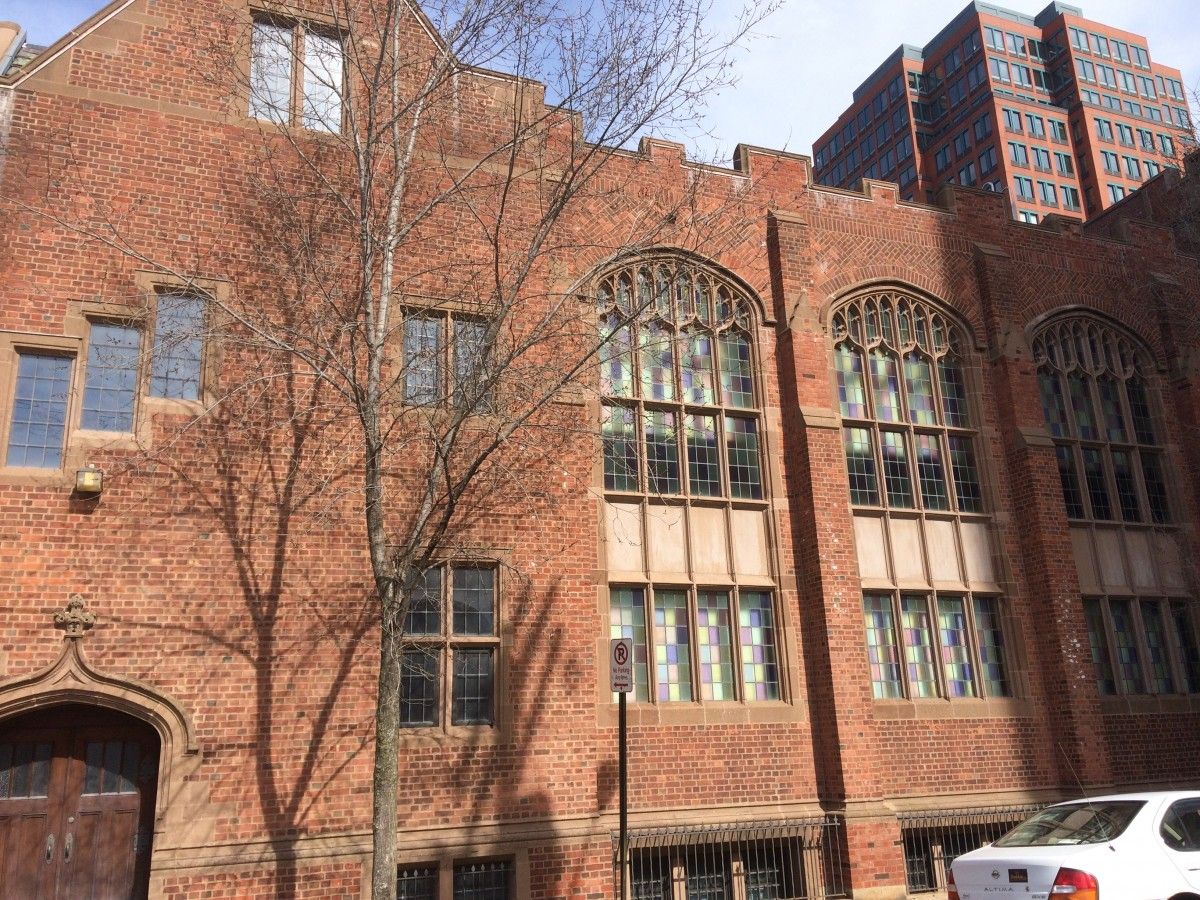 Yale is highly acclaimed for forging future leaders / Photo from UNIAN
The interest of one of the world's most prestigious universities in the Ukrainian topic is really impressive. A special course will be introduced in the curriculum for those studying political science and for all those interested in political processes in Eastern Europe. Besides, Sergeyev's office is located just opposite the office of David Cameron, Director of the European Union Studies at MacMillan Center. Although, maybe it's just a coincidence...
Sergeyev's office / Photo from UNIAN
A cozy lecture hall at Whitney Humanities Center hosting the round table was filled up with political science students and professors. The lecture opened up with the presentation of trailer for the "Winter on Fire" [a documentary about Euromaidan uprising in Kyiv]. A highly emotional clip set the tone for the whole discussion.
Being a major speaker, Yuriy Sergeyev shocked the audience early into his speech.
Being a major speaker, Yuriy Sergeyev shocked the audience from the very start. "The European Union has an inadequate perception of everything that has happened in Ukraine over the past two years," said the former Ambassador. "The American political elite also interpret the situation inadequately."
Students froze. It turns out that things are not as they imagined before. Actually, I was struck, too. In front of me it was not Ambassador Sergeyev who agrees all his addresses with Kyiv, but a university lecturer Sergeyev, who expresses his personal views on what is happening in Ukraine.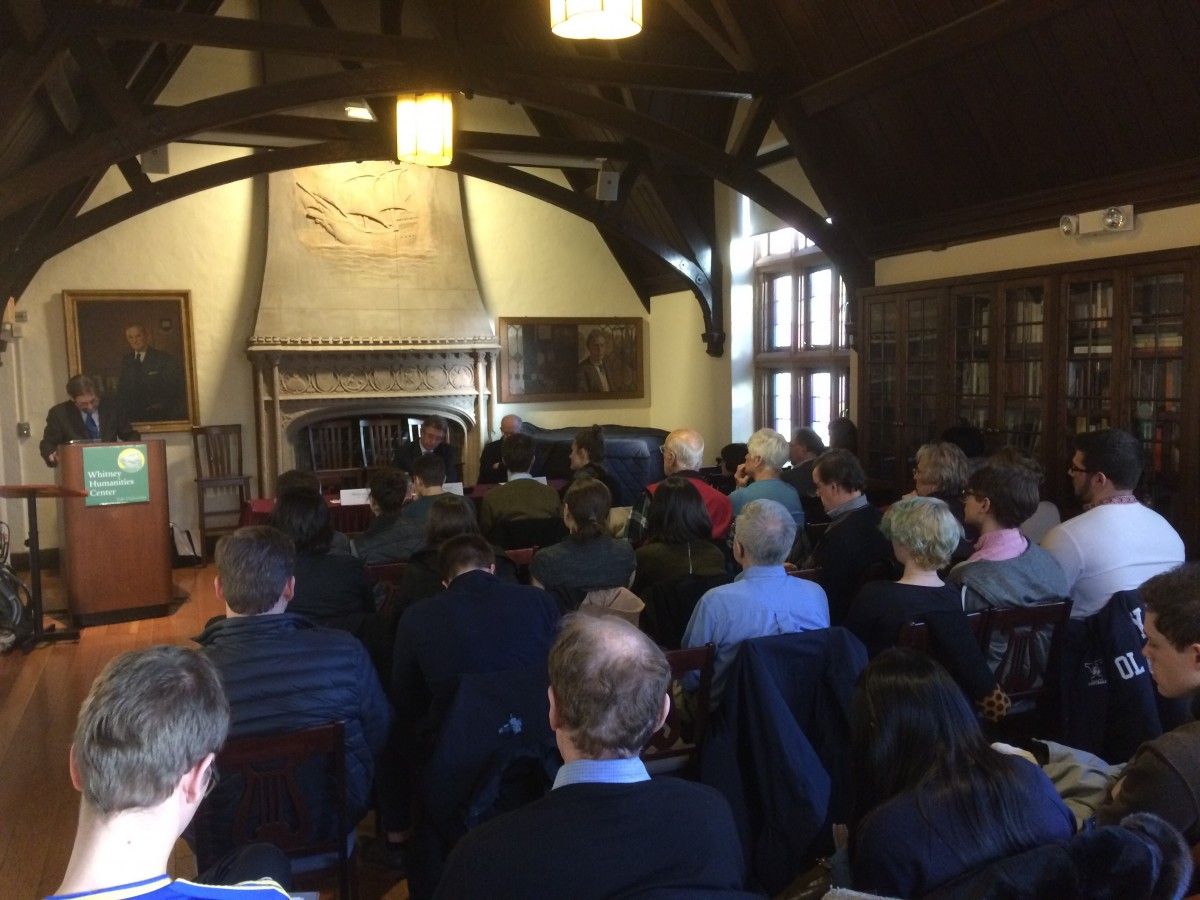 Yuriy Sergeyev was the main speaker / Photo from UNIAN
"Russian aggression in Ukraine and annexation of Crimea destroyed postwar world order," explained the speaker. "The basic principles have been violated, and it now threatens security and stability not only in Ukraine, not only in Central and Eastern Europe, but throughout the whole Europe. It threatens stability throughout the world."
The main danger is the violation of the basic norms of international law, disrespect to the UN Charter and disregard of international law in general - that is what Ukraine's partners underestimate, according to Sergeyev.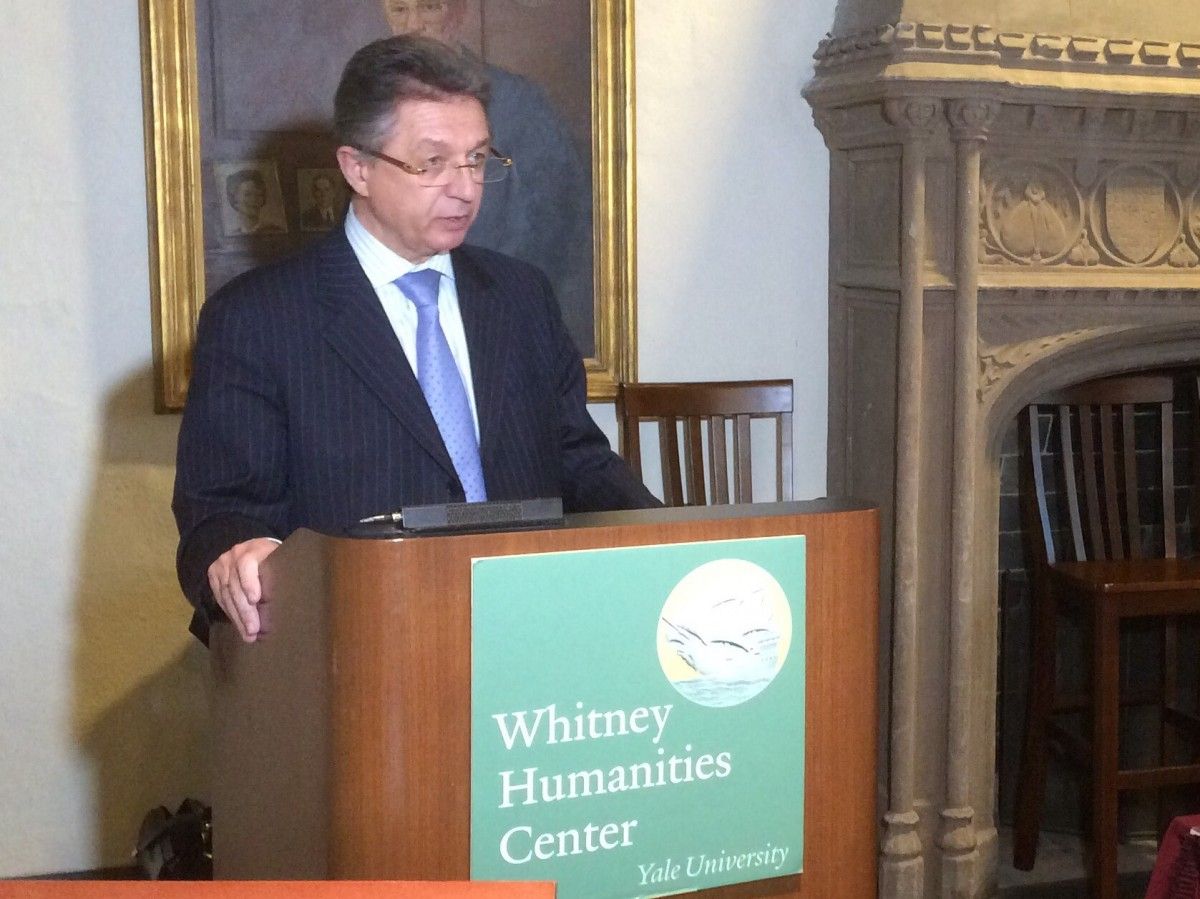 Students engaged in discussion with Ambassador Sergeyev / Photo from UNIAN
Students got engaged in discussion – a seed of doubt was sowed in the heads of future political scientists. This, it seems, is Yale's ultimate goal – to force students to analyze information, expose it to reasonable doubts and discuss the unclear issues. This was 100% the case at this round table.
Students got engaged in discussion – a seed of doubt was sowed in the heads of future political scientists.
That's what students said after the discussion:
"I think the problem of Russian aggression is so important right now because not only because Russia is trying to remake a post-Soviet order in Europe, and if we don't stop Russia now, this could lead to even more problems. Many of the questions remain unresolved. And they still trouble Europe," says Oleksa Martiniouk, a Yale student and a U.S.-born Ukrainian.
His fellow student, who also boasts some Ukrainian roots, David Kipnis, echoed his thoughts: "I think that Russian aggression must be curtailed because Ukraine occupies such a strategic position within Europe and because Ukraine can be a sign to come of other former Soviet countries looking to create stronger ties with the European Union. So it's possible that violence in the region could spread into other areas."
In general, I was impressed with the number of Ukrainian students enrolled in Yale. I asked: "How many of you study here?" The students said: "A few dozen." Perhaps that's another reason why Yale needs a special course that is entirely devoted to the processes taking place in Ukraine, Central and Eastern Europe.
While Sergeyev is currently a visiting fellow, starting the new academic year this fall, the schedule of his classes and lectures will become more intense – when the curriculum is approved, it will be possible for Ambassador Sergeyev to move into a new category. The next roundtable, to be held a few days, is expected to be attended by Permanent Representatives of Serbia and Lithuania to the UN. By the way, the position of Raimonda Murmokaite, Lithuanian Ambassador to the UN, is even more radical than that of Yuriy Sergeyev.
Andrei Vasiliev, USA