Lavrov: Savchenko's health "not issue of concern"
The question of access of the Ukrainian doctors to Nadia Savchenko, who has been illegally kept in Russian prison, was discussed Wednesday in a telephone conversation between Ukraine's Foreign Minister Pavlo Klimkin and his Russian counterpart Sergey Lavrov.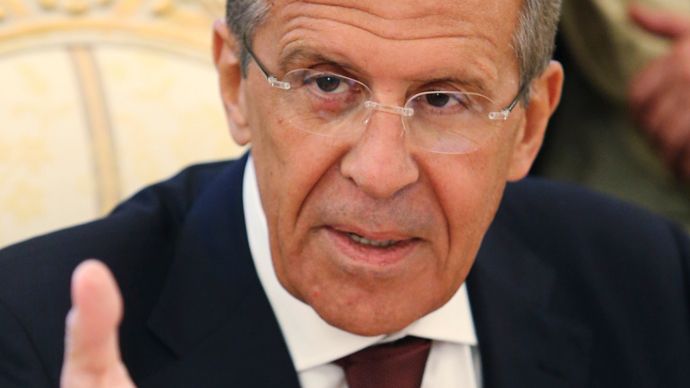 REUTERS
"As for Savchenko's health, which has recently come subject of concern of Ukrainian and Western politicians and journalists, it is not an issue of concern. Savchenko feels fine, she is engaged in physical activity," Lavrov said, according to the website of Russia's Foreign Ministry.
The statement also said that Savchenko's defiance of a judge in a courtroom today, her offensive language while addressing the court made the judge reconsider the decision taken earlier to allow the team of Ukrainian doctors to examine the detainee: "The judge decided to cancel all visits to the defendant before the verdict is announced on March 21."
According to the official website of the Russian Foreign Ministry, the conversation between the countries' top diplomats was initiated by the Ukrainian side.
Read alsoSavchenko trial ends, verdict to be announced March 21"The court refused to issue a permit for the doctors to visit Savchenko. Her mother, sister, and the consuls were also refused to visit," said Savchenko's lawyer, Mark Feygin, adding that now she can only meet with her defense team as no permits are required for such contacts.
However, the state of Savchenko's health has deteriorated sharply since March 4 when she announced dry hunger strike. However, the Ukrainian pilot said she would continue her protest because the court has been deliberately delaying her sentencing.
Read alsoSavchenko defiant: Ukrainian pilot shows explicit hand gesture to Russian judgesIn particular, the Russian court decided to issue the sentence against Savchenko on March 21-22 while Savchenko demanded the verdict be spelled out within seven days.
Russia accuses Savchenko of the murder of two Russian journalists, as well as of the illegal crossing of the Russian border. The Ukrainian pilot and her defense have denied all charges, claiming that at the time of the death of the Russian journalists, she had already been captured by the pro-Russian militants, who then forcibly transferred her to the Russian territory.
If you see a spelling error on our site, select it and press Ctrl+Enter