Ukraine Envoy slams Germany for being "too friendly" to Russia
Ambassador of Ukraine in Germany Andrij Melnyk criticized in an interview with dpa news agency the German government's position on the implementation of Minsk agreements, saying Berlin tries to "shift the blame" onto a "weaker party," Deutsche Welle's Ukrainian service reports.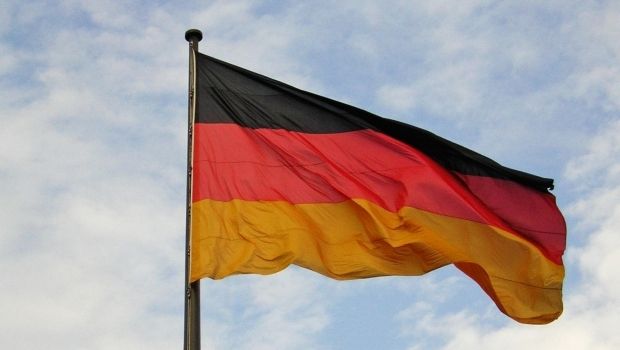 The diplomat accuses the German government of sending Russia the "wrong signals" / adelante.biz.ua
The Ukrainian Ambassador has accused the German government of taking on a "too friendly" course in relations with Russia. The diplomat added that there are attempts to put on Ukraine the blame for the stall in the implementation of Minsk agreements, according to Deutsche Welle.
When asked whether Berlin is seeking favors from Russia, the ambassador said: "Absolutely."
Also, the diplomat has accused the German government, in sending Moscow the "wrong signals." "These signals of reconciliation from Berlin are perceived as weakness. They are not viewed as a concession or negotiation tactics," Melnyk said.
The Ambassador believes that it is now important for the Russian president to return to G8. "Perhaps, this is more important for Putin than the lifting of sanctions," said Melnyk, warning the G7 from taking a decision on letting Russia back into the club.
Read alsoHard talks in Paris: statements of Normandy Quartet FMsRegarding Berlin putting pressure on Ukraine over its position in negotiations on implementation of the Minsk agreements, Melnyk said: "Of course, it is always easier to challenge the weaker side, so the Germans and the French are all into it." The Ambassador of Ukraine in Germany added: "At the moment there is a competition: who is who, and who failed to fulfill this and that. Today, we play this role more than the Russians do, and this is what the Ukrainians perceive as injustice"
Read alsoKlimkin: Paris talks of Normandy Four FMs "not decisive but just another step"The ambassador also warned against the failure of the Minsk agreements. According to him, the chances of success are still higher than 50%. In spite of the government crisis in Ukraine, he considers it possible to adopt the electoral law to secure holding of local elections in Donbas before the summer of 2016. Melnyk says that the condition for this should be the work of the OSCE SMM aimed at guaranteeing security of the elections. At the same time, Melnyk criticized Germany, which currently holds the presidency of the OSCE. "There is no feeling that Germany really wants this," the diplomat said.
If you see a spelling error on our site, select it and press Ctrl+Enter