Ukrainian doctors leave Russia, denied access to Ukrainian pilot Savchenko – lawyer
A group of Ukrainian doctors left Russia after the Russian authorities had refused to issue a permit for meeting Ukrainian pilot Nadia Savchenko for medical examination, Savchenko's lawyer Nikolay Polozov wrote on Facebook.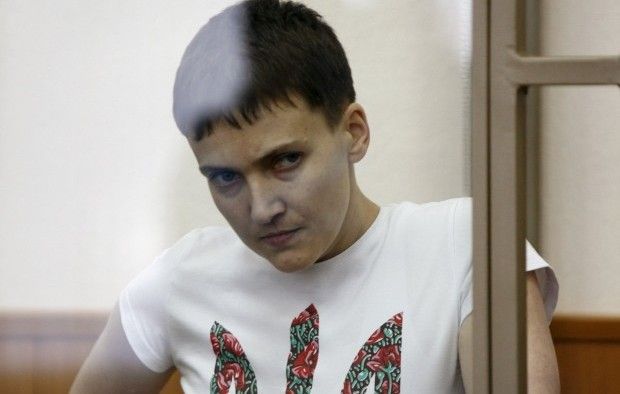 REUTERS
As UNIAN reported earlier, Russia accuses Savchenko of the murder of two Russian journalists, as well as the illegal crossing of the Russian border. Savchenko and her defense have denied accusations claiming that at the time of the death of the Russian journalists, she has already been captured by the militants, who then forcibly moved her to Russia.
In mid-December of last year, the Russian court extended Savchenko's arrest until April 16. After that, she held a hunger strike in protest, the third one since her arrest in the summer of 2014.
On March 2, the Russian state prosecution demanded the court to sentence Savchenko to 23 years in a penal colony.
On March 3, the Russian-based Donetsk city court in Rostov region suddenly announced it would postpone the hearing until March 9 without letting Savchenko deliver her final word. In response, Savchenko said that being denied of last plea was perceived as violation of her rights, therefore she declared hunger strike from March 4.
On March 10, Savchenko's lawyer Mark Feygin announced that she had stopped her 'dry' hunger strike, but her health was in a critical state.
A group of Ukrainian medics during the week were waiting for a permission from Russian authorities to visit Savchenko, but were not allowed a meeting.
If you see a spelling error on our site, select it and press Ctrl+Enter