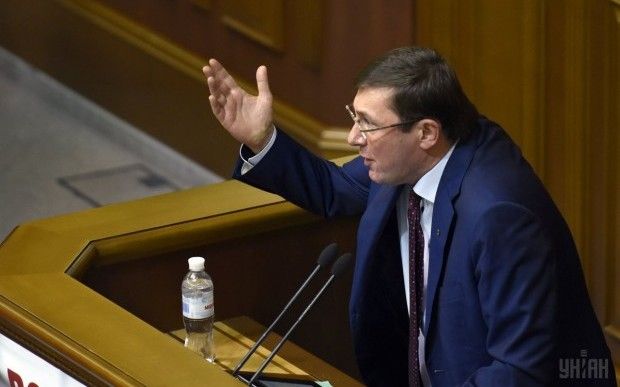 Yuriy Lutsenko / Photo from UNIAN
"The government  continues to campaign with worthy persistence to discredit the entire political system in Ukraine – through the key foreign media, Arseniy Yatsenyuk shifts all responsibility for the state of affairs onto the president, the factions, on anyone but the head of the executive power," he said during the Conciliation Board of leaders of factions and chairmen of parliamentary committees.
According to Lutsenko, there is a conversation that "the ball is on the president's pitch," but "if we talk in football terms, someone has promised to bring the team to EuroCup, and now the team fell to a fan league."
Read alsoNo solution to overcome political crisis found after three weeks of talks – GroysmanLutsenko said that no one can say that the President of Ukraine prevented anyone from implementing reforms, and neither does the Bloc of Petro Poroshenko faction sabotage reforms in the parliament.
He stressed that the government "put all of its energy into a PR whiz and supporting the interests of oligarchs while making appointments to the posts in key state-owned monopolies."
"We believe that a technocratic government should replace the government of Yatsenyuk, to eventually begin to fulfill the coalition agreement," Lutsenko said.