Yanukovych was presented still life and "something very personal" (photo)
Leader of the Party of Regions...
Leader of the Party of Regions, head of the shadow Cabinet of Ministers Victor Yanukovych celebrated his 58th birthday yesterday.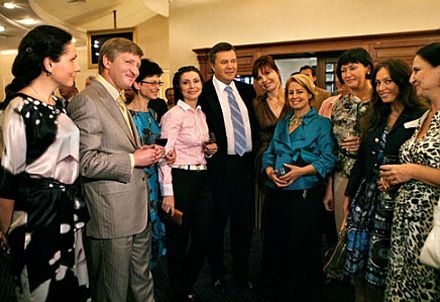 In a warm party circle
According to ТаблоID   Victor Fedorovych did not happen to be at work in the Verkhovna Rada,  for a long time, because parliament members can not to find consensus as usual.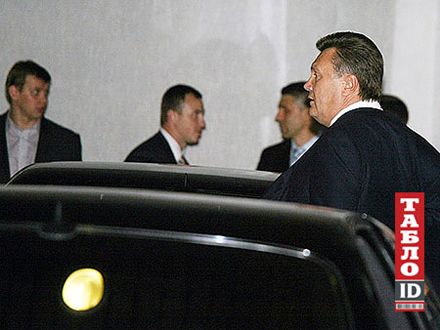 In the morning V. Yanukovych held session of the faction, where his colleagues congratulated him, and then he went to his headquarters – "Zoryanyi"  cinema, where he was till 15.00 pm, "working and receiving the gifts at the same time".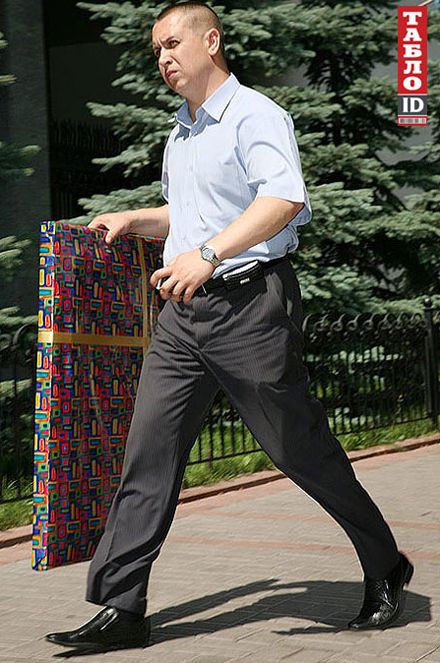 V. Yanukovych started to receive greetings and gifts there in the middle of the day.
Raisa Bogatyreva also came to V. Yanukovych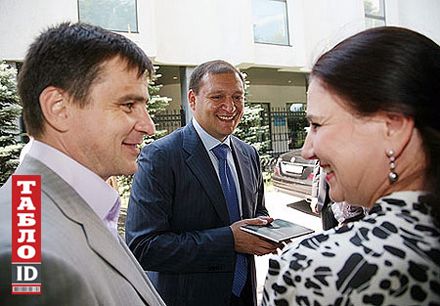 Dobkin had all grounds to be in good mood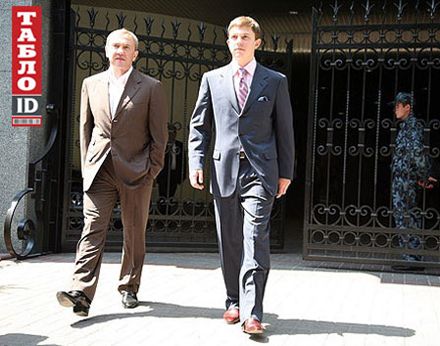 Chernovetskyi came with Dovgyi. And where is a present?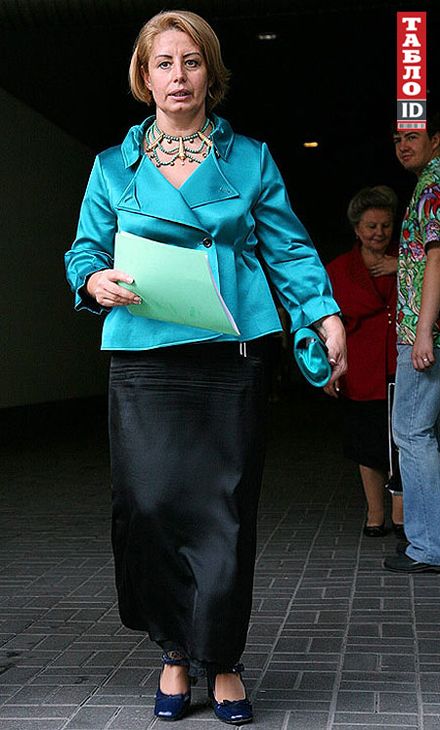 Ganna German dressed "glamourously"
"I have already presented him the portrait of his mother. I have looked for it for a long time and found it in archives. I enlarged this photo, I found an old frame and put this photo on his table. I think that this present is the most precious present for him, because he speaks about his mother, whom he does not remember well, with great respect. I saw that there was no her photo at his table and that is why I found it", she said.
The faction of the Party of Regions  presented to V. Yanukovych the picture of Ukrainian artist Tsvetkova "Still life with snowdrops".
 And the son  of V. Yanukovych said that he presented to father "something very personal", however he did not say what exactly it was.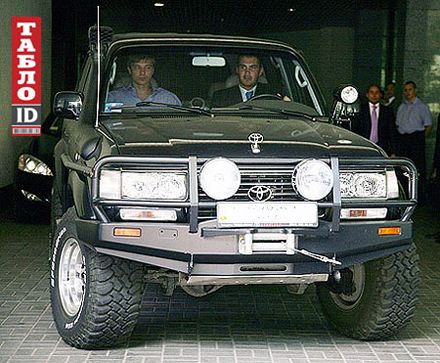 Son of V. Yanukovych came on a small car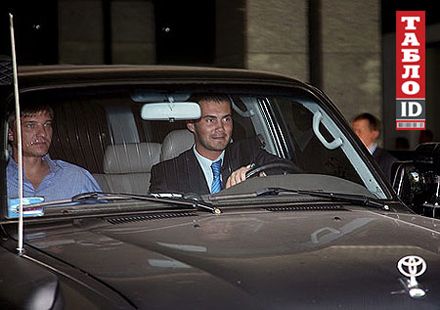 Political opponents also congratulated V. Yanukovych. According to the press service of the Party of Regions, President of Ukraine Victor Yushchenko "shook the hand to the leader of the opposition and  wished "that everything will be well".
 Prime Minister of Ukraine Yulia Tymoshenko sent the bouquet of roses and her greetings. Speaker of the Verkhovna Rada of Ukraine Arseniy Yatsenyuk personally came to "Zoryanyi" cinema.
The photos from ТаблоID  and the press service of the Party of Regions.
If you see a spelling error on our site, select it and press Ctrl+Enter