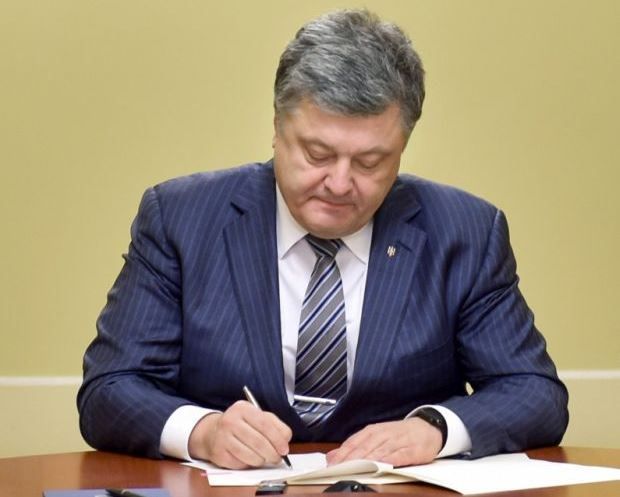 Poroshenko says officials should submit their income declarations in 2016 / Photo from president.gov.ua
The president signed the law while meeting with representatives of the commission to select members of the National Agency for Prevention of Corruption.
The law is part of the so-called visa-free package Ukraine had to pass for the European Union to decide on Ukrainian citizens' visa-free travels.
"The law is to become effective in 2016. Officials should submit their declarations in 2016, and liability is also due in 2016. I'm signing this law in your presence," Poroshenko said at the meeting.
All the laws and amendments passed as the visa-free package are important to Ukraine and are aimed at fighting against corruption, he added.
Head of the European Union's Delegation to Ukraine Jan Tombinski, who was also present at the meeting, said he welcomed the adoption of the law, adding that European Commission experts had been involved in the finalization of that law.
The Verkhovna Rada, Ukraine's parliament, passed a draft bill on e-declarations on Tuesday, March 15.