Poroshenko hopes political crisis to be overcome before late March
Ukrainian President Petro Poroshenko has said he hopes that the political crisis in Ukraine will be resolved before the end of the month, according to an UNIAN correspondent.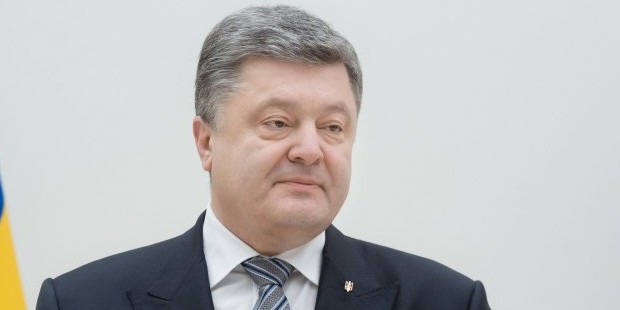 Photo from UNIAN
"We have discussed political crisis in Ukraine, and I hope that we will find a political solution before the end of the month. However, I want to say that there will be no early elections, and the parliamentary coalition will be in its full strength," Poroshenko said during a joint press conference with President of the European Council Donald Tusk and European Commission President Jean-Claude Juncker in Brussels on Thursday.
According to Poroshenko, the government will make responsible steps, based on the main principles: focus on reform and European integration, the implementation of the Association Agreement with the EU.
Read alsoPoroshenko approves new concept of security, defense sector development: top threat RussiaAs UNIAN reported earlier, on February 16, the Verkhovna Rada failed to score the needed number of votes for passing a vote of no confidence in the Cabinet of Ministers and refused to dismiss Prime Minister Arseniy Yatsenyuk. Only 194 MPs voted for the no-confidence with at least 226 votes needed to disband the government.
On February 17, Batkivschyna faction announced it pulled out of the parliamentary coalition. On February 18, Ukraine's Samopomich party decided to quit the ruling coalition.
On February 22, the Verkhovna Rada registered a motion to vote for the resignation of Prime Minister Arseniy Yatsenyuk.
On March 13, Ukrainian Prime Minister Arseniy Yatsenyuk called the political crisis in Ukraine artificial, having noted two ways out of the situation: either the President or his bloc support the current government or they should take full responsibility and present a new Cabinet of Ministers.
On March 14, Presidential Press Secretary Svyatoslav Tsegolko said that Ukrainian President Petro Poroshenko was mulling three ways of development of the situation with the appointment of a new government.
The first one is a technocratic government led by Natalie Jaresko "in the case of uniting of all pro-European factions" around such a government.
The second one is the "political government (for example, headed by Andriy Sadoviy)."
The third scenario is the government led by another person.
If you see a spelling error on our site, select it and press Ctrl+Enter