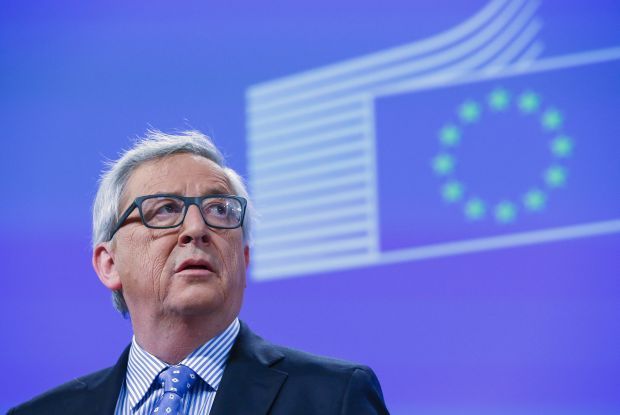 REUTERS
"As far as visa liberalization is concerned, we have a shared interest in making it easy for our citizens to travel to each other's countries," Juncker said during a joint press conference with President of the European Council Donald Tusk and Ukrainian President Petro Poroshenko in Brussels on Thursday.
Read alsoNo need for full consensus on visa-free regime for Ukraine: media"Ukraine in the last days and hours has undertaken huge reforms, mainly as far as the adoption of the e-declarations law is concerned or as far as the appointment of the members of the Anti-Corruption Agency," he said.
"These steps taken by Ukraine will allow us as a Commission to make a proposal for visa liberalization in April," Juncker stressed.
Read alsoPoroshenko hopes political crisis to be overcome before late MarchIn turn, Tusk said: "I am happy to know that further steps have been taken on visa liberalization. Following the positive report by the Commission in December, Ukraine has taken the key steps in meeting its outstanding commitments. I trust it will soon be possible to take the next steps to finalizing this process."