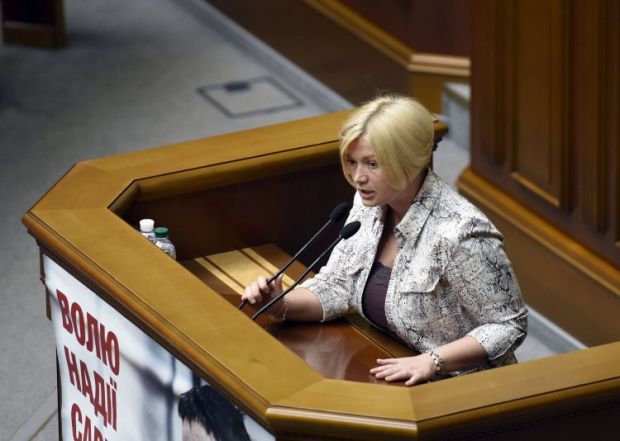 Iryna Gerashchenko in parliament, insisting on the release of Nadia Savchenko, who is in prison in Russia / Photo from UNIAN
"Russian border guards have not allowed Iryna Gerashchenko to enter Russia after keeping her at the border for three hours. A border guard said that Iryna was an undesirable individual for entering Russia," Tsegolko wrote on his Facebook page adding that Gerashchenko intended to attend the trial of former Ukrainian pilot Nadezhda Savchenko, TASS wrote.
The press secretary said the incident represents a campaign against the Ukrainian delegation.
TASS has not yet obtained a comment from the Russian Federal Security Service's border control service.
On Monday, March 21, the court will start reading the verdict for the former Ukrainian pilot charged under three articles of the Russian Criminal Code "murder," "attempted murder," and "illegal border crossing."
A delegation of Ukrainian representatives, including Tsegolko, Gerashchenko and several Verkhovna Rada deputies, planned to attend the reading.
As UNIAN reported earlier, Savchenko was fighting with a Ukrainian volunteer battalion against Russia-backed militatns in eastern Ukraine when she was captured in June 2014. Russia claims she was acting as a spotter who called in coordinates for a mortar attack that killed two Russian journalists and several other civilians.