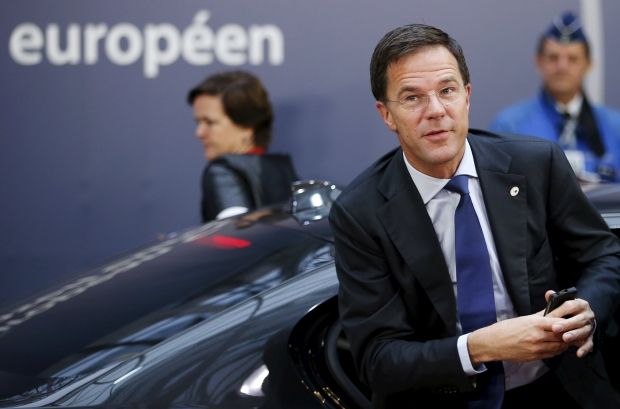 REUTERS
"I have great confidence in the wisdom of the Netherlands. I think a majority will vote yes on April 6, in the interests of … trade and stability in Europe," said Rutte.
"That is important, we live in uncertain times," he said.
According to the prime minister, he is annoyed at all the myths that are proclaimed in the No campaign, reads the report. "The treaty is not about joining the EU, not about money, not about the free movement of persons," Rutte said. 
"Ukraine is outside the EU, but on the edge of Europe. We are interested in the country to be stable, its economy and the rule of law to develop," said the prime minister.
Read also#DUTCHINUA: "People of Ukraine fought for this vision": Dutch MPHe does not find it appropriate when the opponents say that the Association Agreement has contributed to the disunity in Ukraine: "Russia has occupied parts of the country and caused major disruptions in other parts. Saying that it was the EU who provoked this is shifting the essence of the matter."
Read alsoKlitschko: We must dispel myths of Russian propaganda ahead of Dutch referendumAs UNIAN reported earlier, the deputy of the lower house of the parliament of the Netherlands from the D66 Party, Kees Verhoeven, who is one of the key lobbyists of the Ukraine-EU Association Agreement, declared that the parliament would not ratify it in the event of a negative outcome of the referendum.