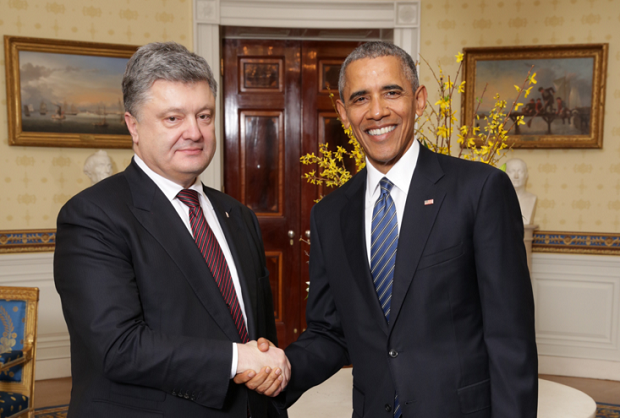 Obama confirmed readiness to provide $1 billion loan guarantees after Govt is formed / president.gov.ua
The Heads of State discussed the situation in Donbas and Crimea. They also coordinated efforts aimed at full implementation of the Minsk agreements by Russia.
The two Presidents discussed the development of strategic partnership between Ukraine and the U.S.
Particular attention was paid to the necessity of prompt formation of reform-oriented coalition and government in Ukraine.
President Obama confirmed willingness to provide the third tranche of loan guarantees in the amount of $1 billion upon completion of the formation of a new government in Ukraine.
It should be noted that during a yesterday's meeting with Petro Poroshenko, U.S. Vice President Joe Biden said that the formation of a new government, oriented on reforms and cooperation with the IMF, opens possibilities for providing the third loan guarantee of $1 billion to Ukraine, as well as for assistance of other international financial institutions.
Read alsoPoroshenko: High time to boost Ukraine-US bilateral dialogueAs UNIAN reported earlier, on March 29, the Ukrainian Foreign Ministry said that Obama did not schedule a meeting with Poroshenko during a visit of the Ukrainian president to Washington.
Last time the presidents of Ukraine and the United States met was September 29, 2015, on the sidelines of the 70th session of the UN General Assembly in New York.