Poroshenko predicts win in Dutch vote on Ukraine pact with EU
The United States urged Dutch voters to approve Ukraine's cooperation agreement with the European Union in an upcoming referendum, even as Ukraine's president predicted victory, Radio Free Europe/Radio Liberty (RFE/RL) reported.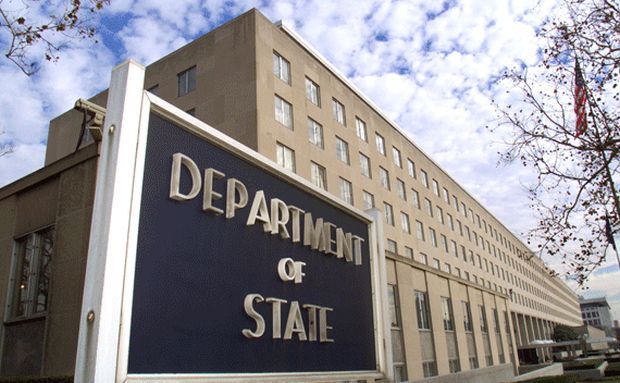 REUTERS
"We're absolutely sure that European integration and the implementation of our association agreement will not be stopped," Ukrainian President Petro Poroshenko said on April 1, according to RFE/RL.
Poroshenko met with Dutch Prime Minister Mark Rutte on the sidelines of the Nuclear Security Summit in Washington, and afterwards stressed the friendship between their countries.
He accused the Dutch anti-EU activists who demanded the referendum of exploiting the Ukraine question as part of an agenda to strike a blow against the EU, according to the report.
"The real purpose was an internal Dutch discussion about the future of the European Union and internal political clashes," Poroshenko said.
"This is very dangerous, that a 45-million-person country could become the victim of this."
At this, U.S. State Department spokeswoman Elizabeth Trudeau said that while it is up to Dutch voters to decide, "we believe that an association agreement is in the best interests of Ukraine, the Netherlands and Europe," according to RFE/RL.
The agreement "is critical to ensuring that Ukraine's leaders continue to make the needed and important reforms that will contribute to a more peaceful, democratic, prosperous and stable continent," she said.
Trudeau added that "it will provide new economic opportunities for the Netherlands, for Ukraine, and for Europe as a whole."
If you see a spelling error on our site, select it and press Ctrl+Enter