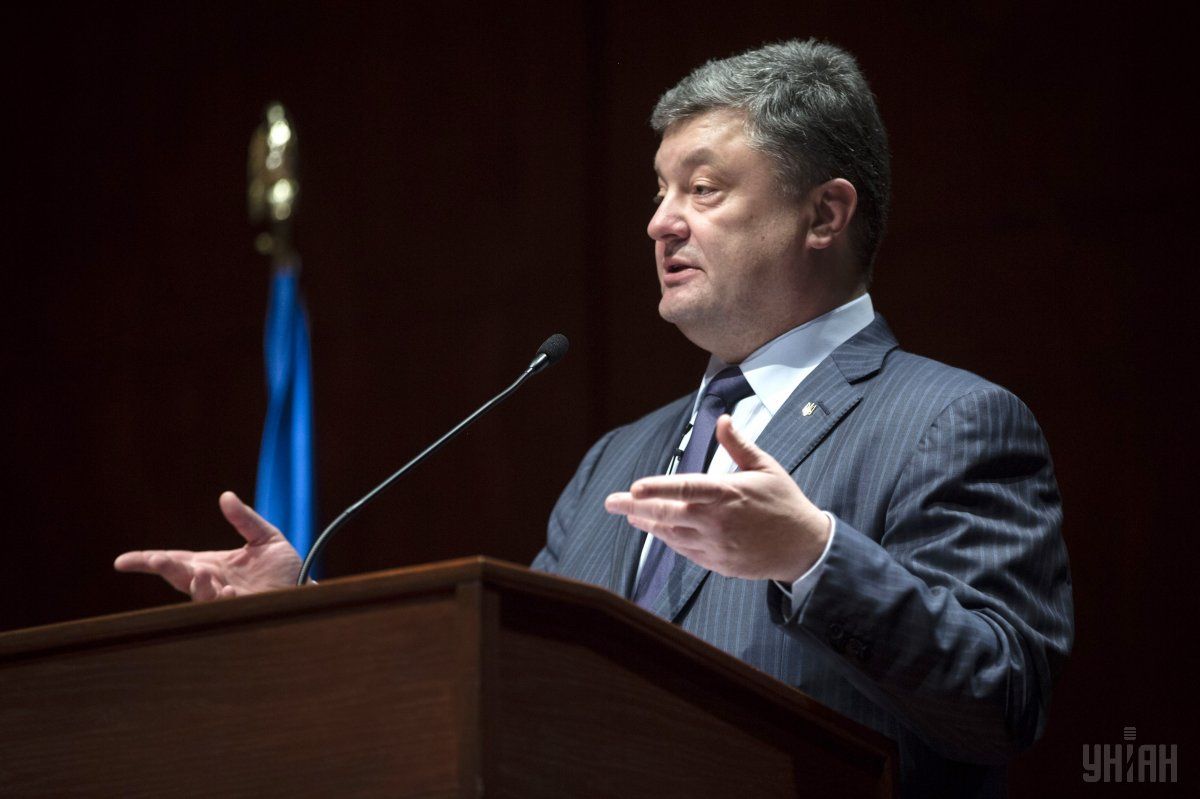 Poroshenko commented on the offshore scandal / Photo from UNIAN
"I believe I might be the first top office official in Ukraine who treats declaring of assets, paying taxes and conflict of interest issues profoundly and seriously, in full compliance with the Ukrainian and international private law," he said.
"Having become a President, I am not participating in management of my assets, having delegated this responsibility to the respective consulting and law firms," said Poroshenko.
"I expect that they will provide all necessary details to the Ukrainian and international media," he said.
Read alsoNABU not to probe reports on Poroshenko's offshore assetsAs reported, according to the investigation of the Organized Crime and Corruption Reporting Project (OCCRP), which is based on documents from a Panamanian law firm Mossack Fonseca, Ukrainian President Petro Poroshenko created three offshore companies for management of assets, including a confectionery corporation Roshen, without giving any details about this move in his report to tax services.
Read alsoTwenty Ukrainians exposed in Panama Papers leakIn general, the investigation refers to the offshore schemes  of 12 current and former presidents and more than 120 businessmen worldwide.