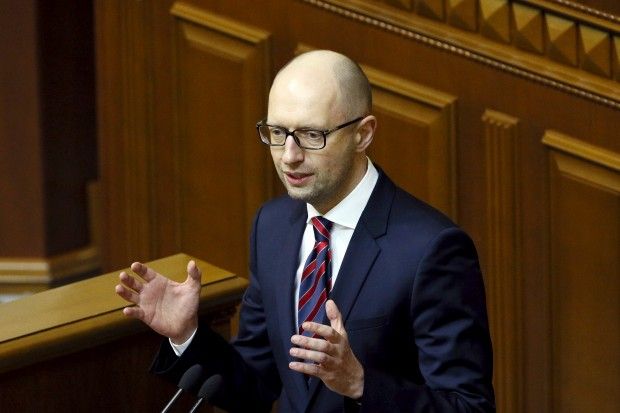 REUTERS
This statement Yatsenyuk made on a Ten Minutes with Prime Minister TV show on Sunday, April 10.
"I took the decision to resign as prime minister of Ukraine," he said.
"On Tuesday, April 12, I will submit it to parliament," he added.
"My decision is based on several reasons – the political crisis in the government has been unleashed artificially, the desire to change one person has blinded politicians and paralyzed their will to bring about real changes in the country," Yatsenyuk said.
Yatsenyuk called for the formation of a new government immediately.
"We cannot allow one thing [to happen] - the destabilization of the executive power during the war [in Donbas]. This prospect is inevitable, if after the resignation, a new government is not formed," the now former Prime Minister said.
Yatsenyuk said Groysman had been nominated by President Petro Poroshenko party faction in parliament. He added that his own parliament faction People's Front "remains in coalition because today it is the only way to defend the state." 
Yatsenyuk said he was proud of the achievements his government had made.
He did not make clear what job he was going to take after his resignation, saying only that he will focus on a new electoral law, the constitution reform, the judicial reform, "a coalition control over direction of the new government." Ukraine's international support and country's integration into NATO and the European Union would also be part of his agenda, according to Yatsenyuk. 
"From today I see my goals as broader than the powers of the head of the government," he said.