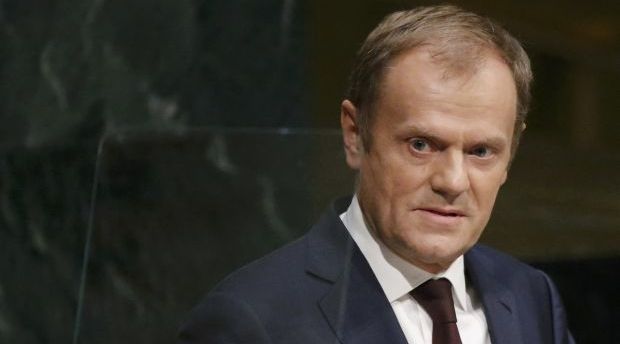 REUTERS
Witold Waszczykowski told Radio Poland that Poland was asked to participate in negotiations – which subsequently followed the "Normandy Four" format of Russia, Ukraine, Germany and France, following Poland's refusal to participate.
"To my surprise, while [on a recent trip] to Belarus, speaking with President [Alexander] Lukashenko, I learned that Lukashenko proposed to Prime Minister Tusk to jointly submit a proposal for peace to the [Ukrainian] conflict," Waszczykowski said.
Read alsoLukashenko: It is impossible to balance situation in Ukraine without U.S."Indeed, in the Foreign Ministry we found documents confirming such talks and all indications show that Prime Minister Tusk did not take part in this peace initiative," he said.
In December 2014, Tusk was appointed President of the European Council.