Kremlin suppresses opponents of Crimea annexation: U.S. Department of State
The U.S. Department of State on April 13 presented its Report on Human Rights Practices for 2015, stating that the Kremlin suppresses the rights of opponents of Crimea's annexation and those who speak up against Donbas militants.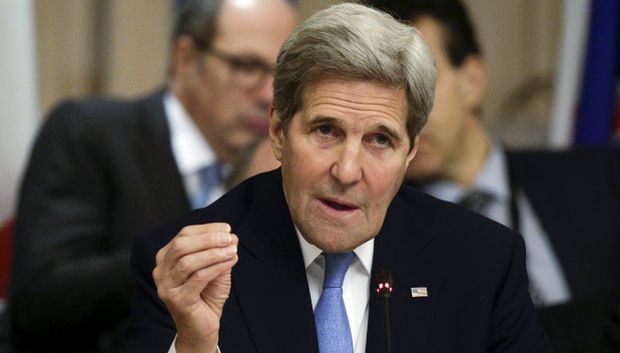 REUTERS
"Individuals and organizations that professed support for the government of Ukraine or opposed the Russian government's activities in Ukraine were especially targeted," reads the report.
"The government increasingly instituted a range of measures to suppress dissent. The government passed new repressive laws and selectively employed existing ones systematically to harass, discredit, prosecute, imprison, detain, fine, and suppress individuals and organizations engaged in activities critical of the government, including NGOs, independent media outlets, bloggers, the political opposition, and activists," the U.S. State Department wrote.
Read alsoChubarov calls for extraordinary UN Security Council meeting as Mejlis bannedMoscow has repeatedly denied accusations coming from the West, usually responding harshly to previous reports of the Department of State.
As UNIAN reported earlier, on April 13,the so-called "prosecutor" of the occupied Crimea, Natalia Poklonskaya suspended the activity of Mejlis of the Crimean Tatar people.
The copy of her decision was handed over to the representatives of the organization.
If you see a spelling error on our site, select it and press Ctrl+Enter