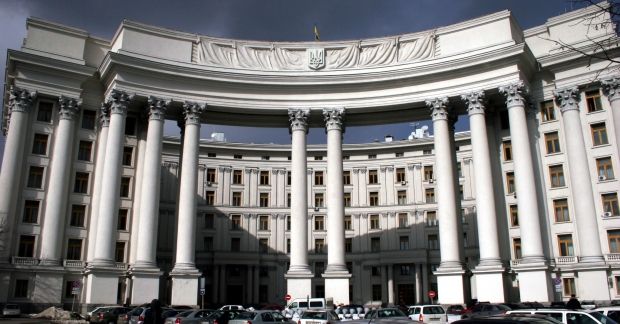 MFA Ukraine Facebook
"This decision has become yet another step in the chain of crimes of the Russian occupying authorities against representatives of the Crimean Tatar people, indigenous people of Crimea. We consider it as a blatant violation of Russia's commitments as an occupying power under international law, including under the Convention on the Elimination of All Forms of Racial Discrimination," the statement reads.
The ministry notes that during the last two years, the Kremlin has turned the Ukrainian peninsula into the "area of oppressions, intimidations and persecutions, massive violations of human rights and fundamental freedoms."
Read alsoChubarov calls for extraordinary UN Security Council meeting as Mejlis banned"Against this backdrop, accusations of the Mejlis of the extremist activity look particular cynical," the ministry says in its statement.  
It went on to say that despite firm condemnation by Ukraine and other democratic states of the Russian aggression against Ukraine and illegal occupation of the Autonomous Republic of Crimea and the city of Sevastopol, the Kremlin continues, with all its aggressive actions against Ukraine, to blatantly disregard international law and fair demands of the entire civilized world.
Read alsoKremlin suppresses opponents of Crimea annexation: U.S. Department of State"Ukraine calls on all international community to urge the occupying power to immediately halt massive violations of the fundamental rights and freedoms in the peninsula and to provide access to international organizations to the temporarily occupied Autonomous Republic of Crimea for permanent monitoring of the situation in the field of human rights; unite efforts for de-occupation of Crimea," the statement underlines.
As UNIAN reported earlier, Crimean Prosecutor Natalya Poklonskaya issued a decision to suspend the activities of the Mejlis of the Crimean Tatars.
A copy of the document was submitted to representatives of the public association.