Poroshenko calls Putin to facilitate release of Nadia Savchenko
Ukrainian President Petro Poroshenko has spoken on the phone with President of the Russian Federation Vladimir Putin to accelerate the release of the Ukrainian female pilot and MP Nadia Savchenko, according to the Ukrainian president's press service.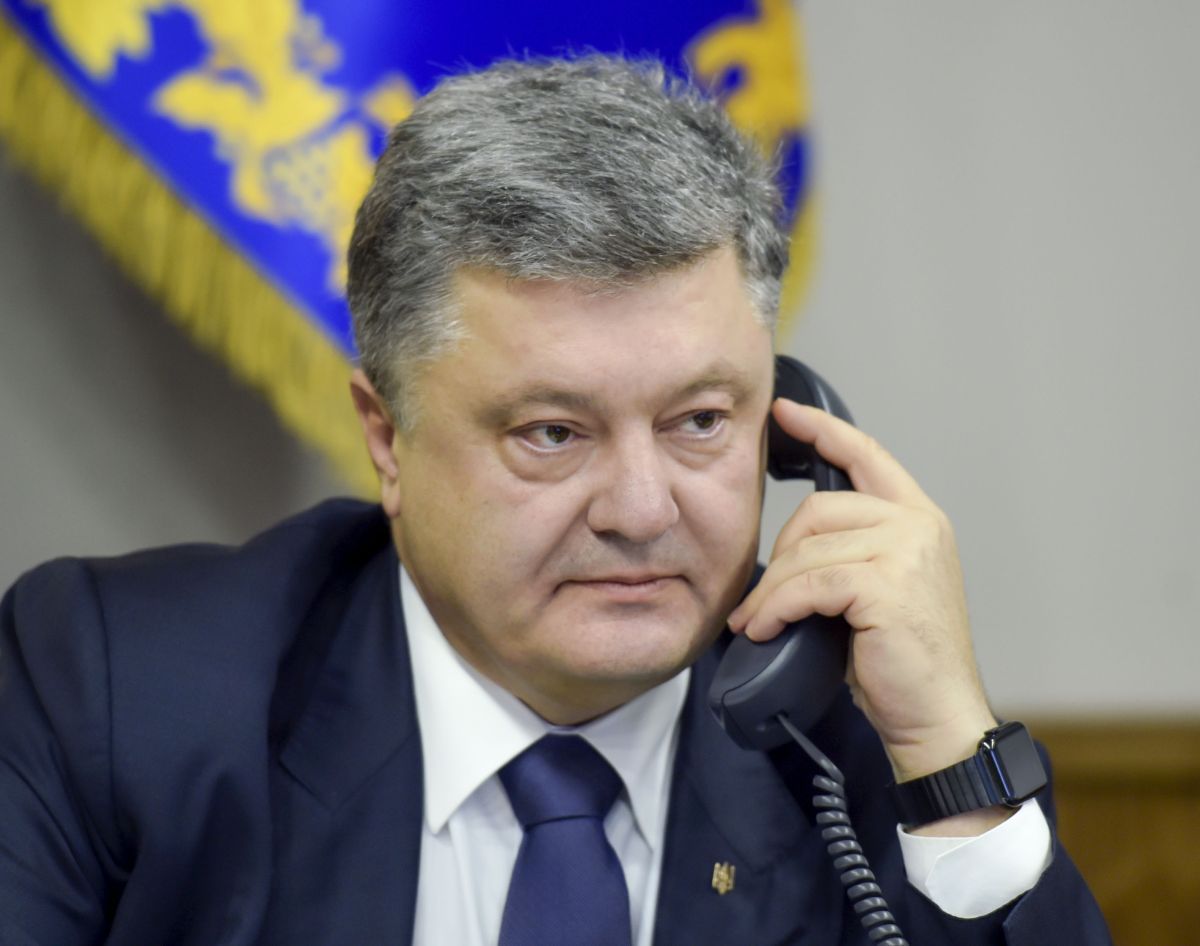 president.gov.ua
"Poroshenko said Ukraine urges Russia to immediately release Nadia Savchenko," says the press service.
During the conversation, they also discussed the issue of the Russian military servicemen Yevgeny Yerofeyev  and Alexander Alexandrov who were sentenced today to 14 years in prison.
Read alsoSavchenko requires Convention on Transfer of Sentenced Persons be applied to herIt was agreed on an immediate access to Savchenko of the Consul General of Ukraine in Rostov.
Due to the deteriorating health of Nadia Savchenko, President of Ukraine also called to allow access to the prisoner of Ukrainian or German doctors, the statement reads.
As UNIAN reported earlier, Savchenko's question had to be considered at the PACE spring session on April 18.
On March 22, the Donetsk city court of Rostov region (Russia) sentenced Savchenko to 22 years in prison for the alleged murder of two Russian journalists.
Read alsoPACE President calls on Russia to urgently free Nadia SavchenkoAfter the verdict, Savchenko said she would not appeal, and from April 6, she resumed hunger strike, demanding her return to Ukraine.
On April 17, Savchenko's lawyer Ilya Novikov said his client had been put on a drip after her sister, Vira Savchenko, managed to persuade her into having intravenous infusions, but Nadia's condition was critical, she's completely exhausted.
On Monday, April 18, Russian military intelligence servicemen Yevgeny Yerofeyev and Alexander Alexandrov were sentenced to 14 years in prison with confiscation of property, according to 112 Ukraine TV channel, on charges of conducting an aggressive war (Article 437), participation in a terrorist organization (Article 258-3), commission of a terrorist act, which led to a person's death (Article 258 part 3).
If you see a spelling error on our site, select it and press Ctrl+Enter