"No civil war": Stoltenberg reminds Allies who destabilizes Ukraine
NATO Secretary General Jens Stoltenberg said that the crisis in Ukraine is not a Civil War, adding that destabilization comes from Russia, an UNIAN correspondent reported from a briefing in Brussels following the NATO-Russia Council meeting.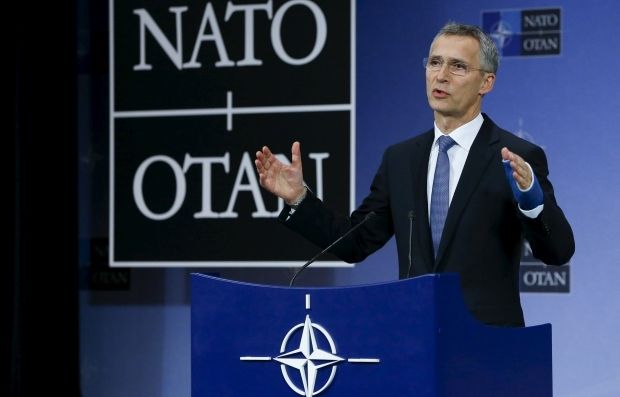 REUTERS
NATO Secretary General Jens Stoltenberg said that during the meeting, it was reconfirmed that the Alliance disagrees with Russia "both when it comes to the facts, the narratives, and the responsibilities for the crisis in and around Ukraine."
"Many Allies also conveyed a very strong message that we disagree when Russia try to portray this as a civil war," said Stoltenberg. "This is Russia destabilizing Eastern Ukraine, providing support for separatists, ammunition, funding equipment and also command and control."
Read alsoNATO-Russia meeting of "sworn friends""So there were profound disagreements related to the crisis in Ukraine, but we agreed on the importance of full and rapid implementations of the Minsk agreements, meaning respecting the ceasefire, withdrawal of heavy weapons, and also, of course, full access for the international monitors to monitor the situation on the ground," Stoltenberg said.
In this regard, the official stated that "this is a clear message and is something which we [NATO and Russia] agree on."
Read alsoNATO Deputy Secretary General says deterrence is a key to preventing conflict with Russia"Of course we have to be able to see that this is not only something which is stated in meetings, but also then implemented on the ground and Russia has a special responsibility because Russia continues to support separatists in Eastern Ukraine," Jens Stoltenberg said.
If you see a spelling error on our site, select it and press Ctrl+Enter