Poroshenko brings Miklos, Balcerowicz in National Reform Council
Ukrainian President Petro Poroshenko has made changes in the composition of the National Council of reform with his decree of April 25, published on the official website of the President of Ukraine.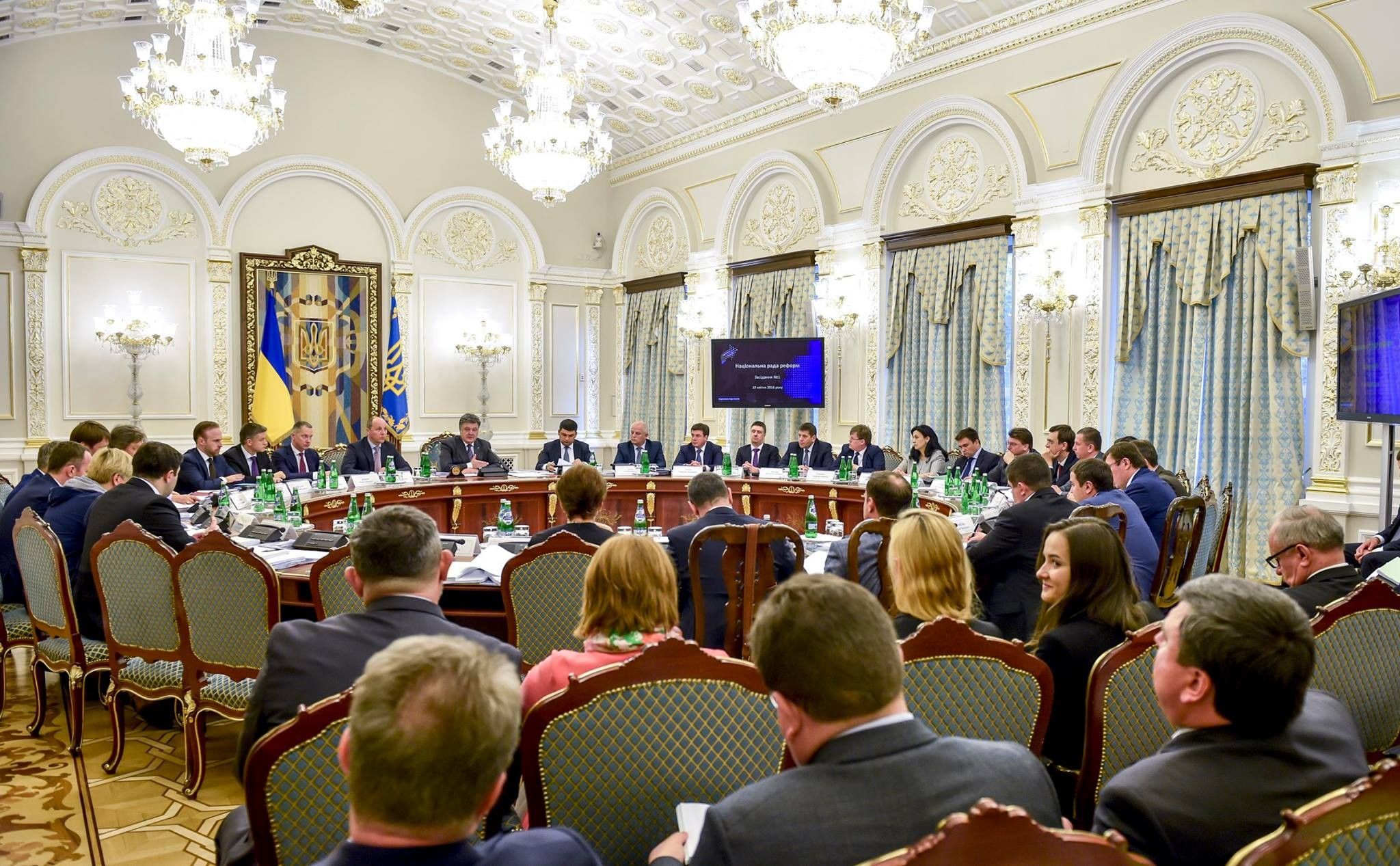 facebook.com/boris.lozhkin
According to the decree, First Deputy Head of Presidential Administration of Ukraine Vitaliy Kovalchuk will be part of the National Reform Council.
Former Slovak Minister of Finance Ivan Miklos and President's representative in the Cabinet of Ministers Leszek Balcerowicz are invited to join the National Reform Council to address specific issues.
As UNIAN reported earlier, architect of successful Polish reforms Leszek Balcerowicz became President's representative in the Cabinet of Ministers.
Read alsoPolish citizen Balczun tapped to head UkrzaliznytsiaBalcerowicz was also appointed Advisor to the President of Ukraine and Co-Chairman of the Group of Strategic Advisors on the Support for Reforms in Ukraine.
Ivan Miklos became another Co-Chairman of the Group. He will also chair the group of advisors to the Prime Minister of Ukraine.
If you see a spelling error on our site, select it and press Ctrl+Enter