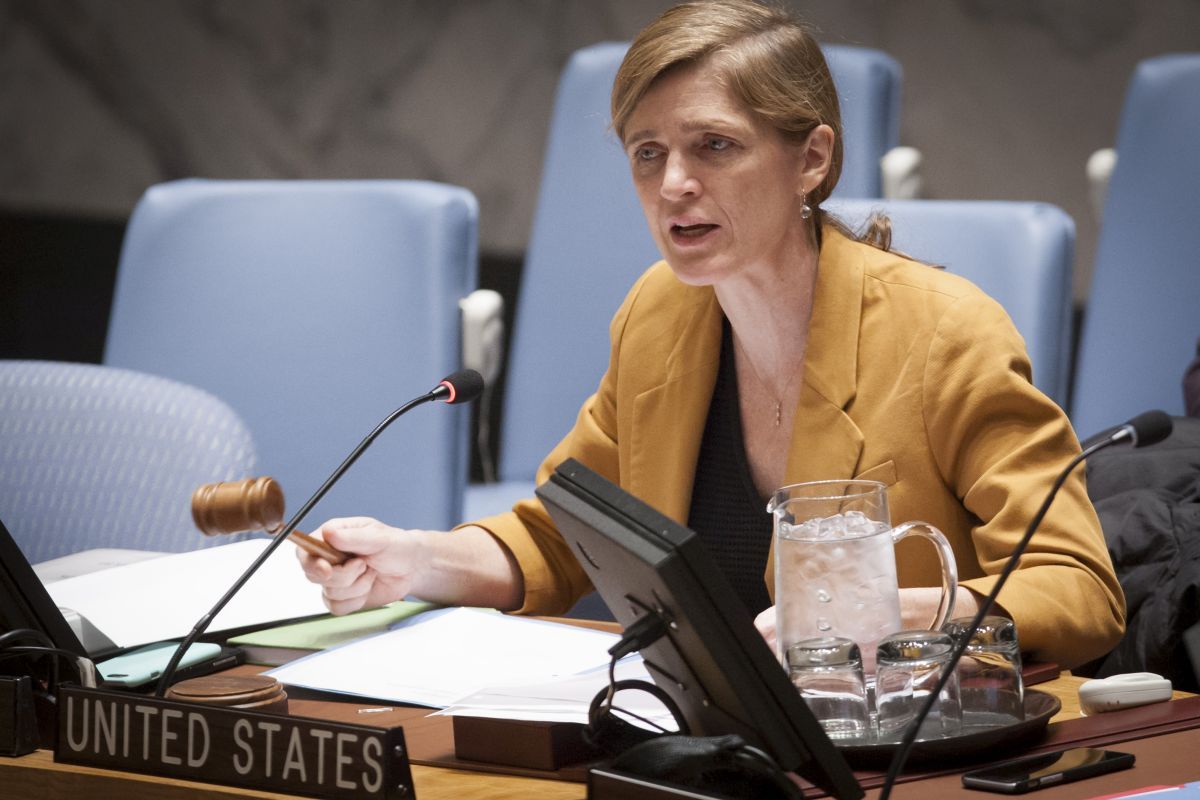 UN Photo/Loey Felipe
Power noted critical importance of holding local elections in Donbas "under Ukrainian law and in accordance with OSCE standards."
"To hold a democratic election, citizens and election monitors need basic security, basic freedom of movement, candidates must be able to express their opinions and assemble publicly without fear of violence or reprisals. Yet the climate created by the separatists in the parts of eastern Ukraine that they occupy is not a climate that looks anything like this," said the U.S. Permanent Representative to the UN.
Read alsoU.S. puts no date on elections in Donbas; reports of some MPs inaccurate – NulandShe went on to speak about the restriction of access of OSCE monitors: "As the fighting has increased, the unarmed international monitors whose job it is to document ceasefire violations and to try to deescalate the violence have found themselves denied access, threatened, and in some instances even targeted themselves."
"This brings us back to a question we have asked many times before in this Council when Russia and the separatists it backs have denied impartial monitors and investigators access – from the invasion of Crimea to the inspection of the MH17 crash site, the question is: What do they have to hide? Why are OSCE monitors so scary that one needs to shoot up their car and cock guns at them and impede their movement? What are you hiding?" said Power.